Bringin' Spring In!
There are a few telltale signs that let you know it's spring.
One of the first things is, while you might have to take a few extra minutes to warm up the car in the mornings, by the afternoon, you're cruising around town with the windows down. Speaking of windows, almost every time you look out one, you'll see the mama and papa birds flying by with bits of this and that to build their nests, or some baby pigeons going for a stroll. Crocuses and snowdrops are already peeping out and you know that daffodils and tulips aren't very far behind. The grass may look brown now, but it will soon be lush and green.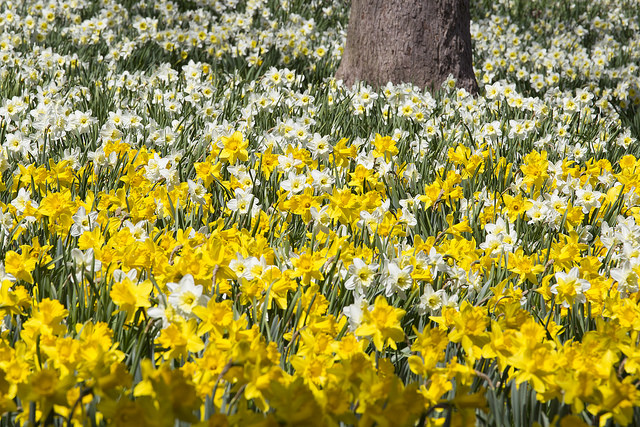 Gardeners are already anxiously counting down the days until they can safely plant without being worried about frost (are you the sort of daredevil who goes for it once we've had a week of warm weather, or do you follow the conventional wisdom that says to wait until the May 24 weekend?).
That brings us to the other major sign of spring – BigYellowBags of Black Garden Soil are popping up everywhere! The riot of colours in autumn is gorgeous. The first snowfall of winter is magical. Summer is a season of fun and sun.
But spring? Spring is in a class of its own, because it's a daily treasure hunt for the latest sign of the changing season.