Strawberry Shortcake: Recipes You Can Make From Your Own Garden!
Strawberries are back in season, which means that I can start having FRESH strawberries and sugar on my toast again! Like blueberries, there are so many desserts that you can put strawberries in. They make great sauces, cakes, muffins, ice cream toppers and, in my family anyways, excellent strawberry sandwiches. However, the most enjoyable of all the desserts is the famous strawberry shortcake.
I have many fond memories of getting into the family car and heading to the strawberry patch to pick fresh berries. It's such a great summer activity! We would leave the berry patch with plenty picked, and many already eaten… As much as going to the local strawberry patch can be a thrilling excursion during the warm days of summer, I'm sure many gardeners would rather grow their own berries! Growing strawberries can be a fun activity with a sweet reward.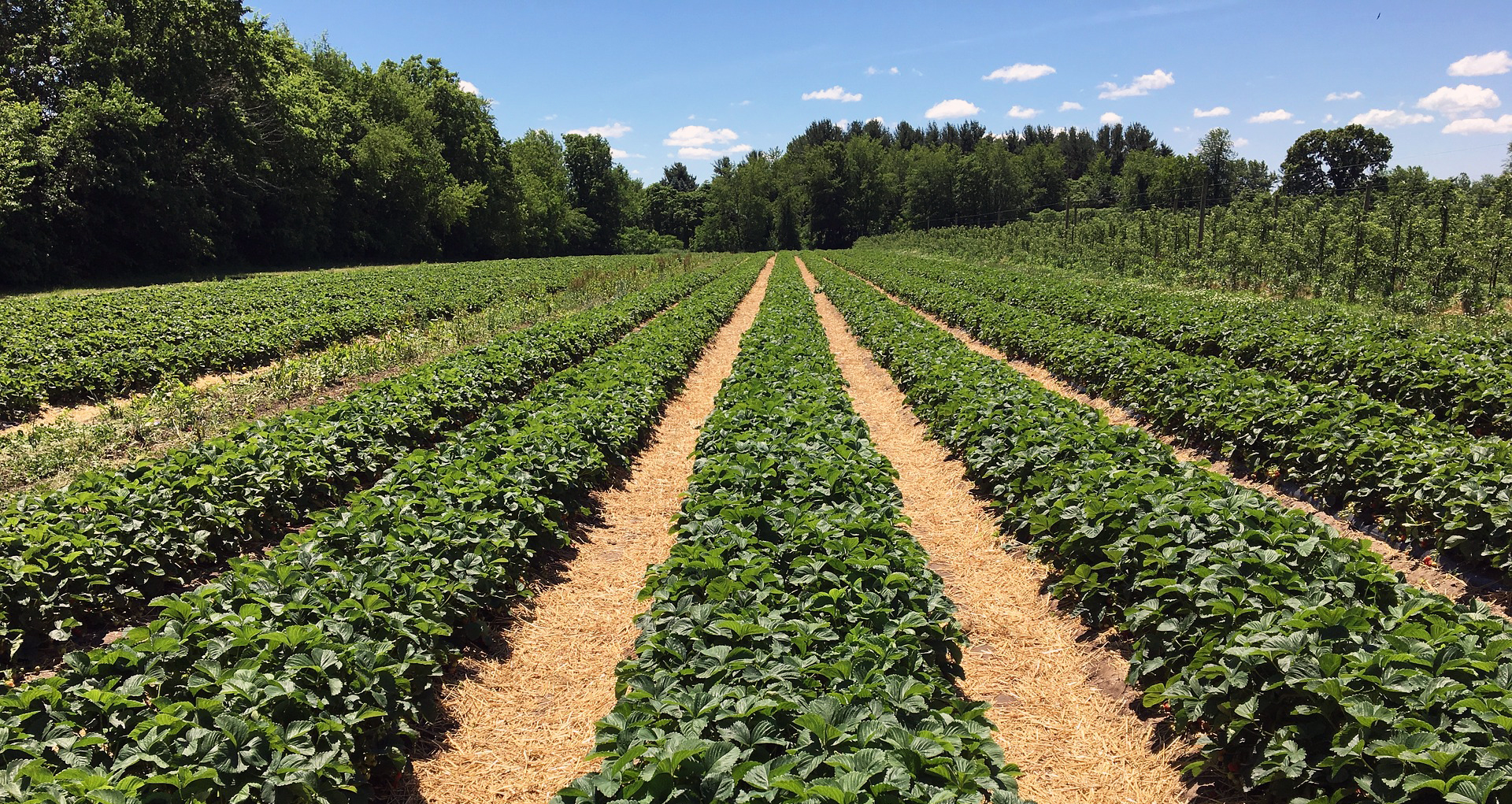 How to Grow Your Strawberry Patch:
Strawberry plants take a full season to get started. If you're planning on planting strawberries this year, don't expect to harvest until next year. By waiting, your strawberry plant will produce runners, which are off-shoots of the original crown. Those runners produce 'daughter' plants that will grow berries as well!
In order to grow strawberries, you should visit your local garden center and pick up some dormant strawberry crowns. When you are picking out your crowns it is important to note a few things:
There should be some green and white tissue at the top.
The crown should be firm.
The roots should have a creamy, yellow look.
With planting, I would recommend spacing your strawberry plants 18 inches apart and your rows 4 feet apart. This is called a matted row production system. To forgo the risk of compressing the roots of your plant, be sure to dig the hole deep enough that the roots are completely covered and the soil comes halfway up the crown.
Once the plants begin to grow, they will also start to flower. During the first year, you can pinch off the flower buds so that they won't bear fruit. Next, those runners that we mentioned earlier will start to thrive. When they are long enough, you can hold them in position between your other plants with some soil or a small rock. After doing this, the runners will also start to root and create their own plants.
Time to Bake!
Growing strawberries can be fun, but the best is the desserts that come from them. Here's a great strawberry shortcake recipe for you to enjoy sometime this week! And be sure to make some whipped cream to add to the layers of your cake!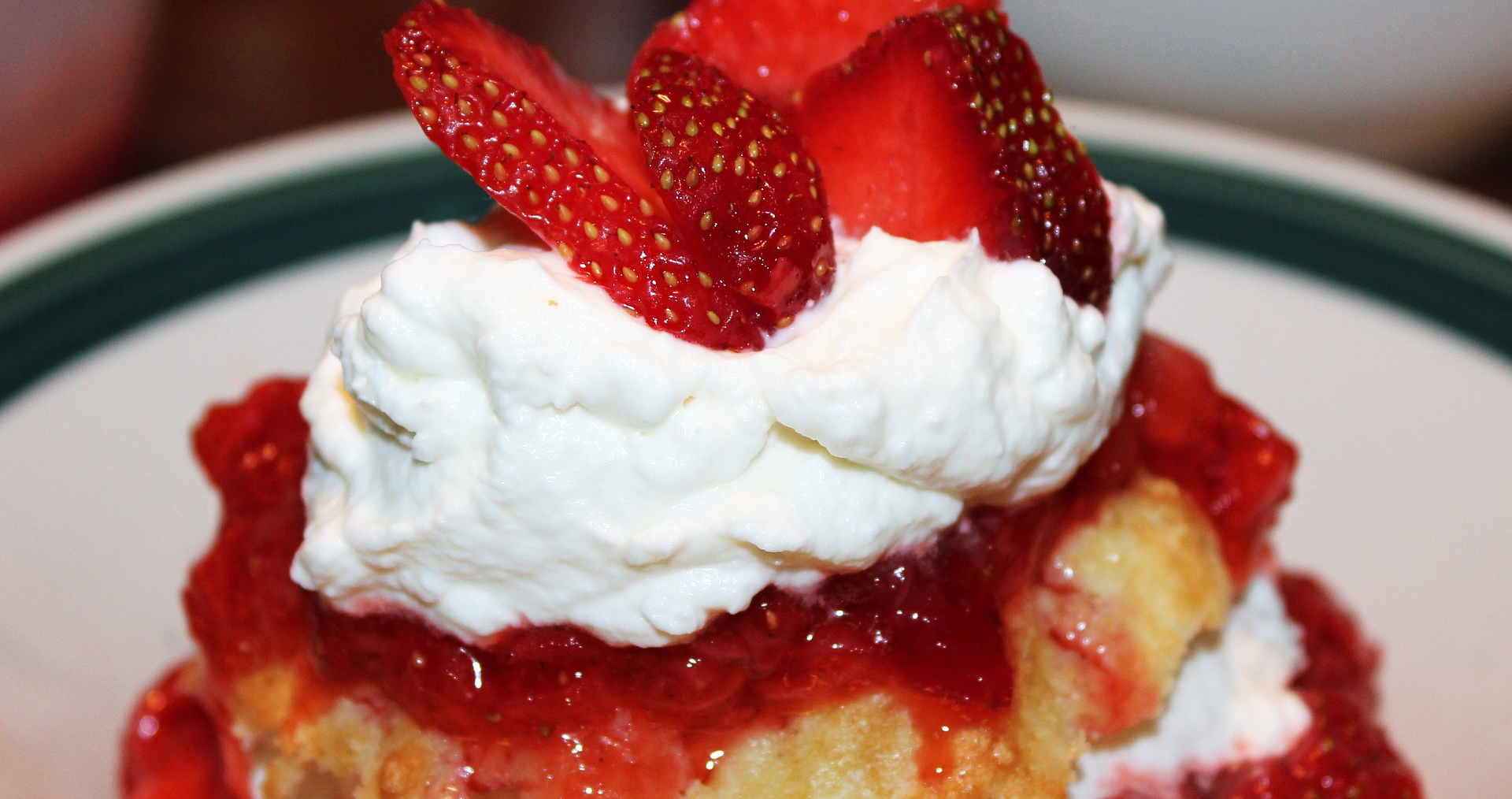 Cake Ingredients:
1 c. flour
1 tsp. baking powder
1/4 tsp salt
3 eggs, separated
1 pinch cream of tartar
1 1/4 c. sugar
1/2 c. unsalted softened butter
1 tsp vanilla extract
1/2 c. milk
Directions for the Cake:
Preheat oven to 350 °F. Butter the size pan you want your sponge cake to be and line the bottom with parchment paper. Set aside.
In a bowl, combine flour, baking powder, and salt. Then, set it aside.
In another bowl, beat the egg whites and cream of tartar with an electric mixer or a whisk until soft peaks form. Next, gradually add 1/2 c. of the sugar, and continue beating until stiff peaks form. Set aside.
Meanwhile, in a third bowl, beat the remaining sugar, the butter, egg yolks, and vanilla with an electric mixer. At low speed, add the dry ingredients and alternate with the milk.
Stir a quarter of the meringue into the batter to lighten it. With a spatula, gently fold in the remaining meringue. After that, pour ½ inch into the prepared pan(s).
Bake in 20-minute increments or until a toothpick inserted in the center of the cake comes out clean. Remove from the pans immediately and let completely cool on a wire rack.
Strawberry Sauce Ingredients:
2 pints strawberries
2/3 c. sugar
2 tsp. vanilla
Directions for Sauce:
Cut washed strawberries into quarters and place into a saucepan.
After that, pour sugar and vanilla into the pan.
Put on medium heat and stir occasionally until thick, which should take approximately 20 minutes.
This sauce is delicious on the cake or just poured over vanilla ice cream! Plus, these recipes are simple enough for your kids or grand kids to help with, and who doesn't love baking with their parents or grandparents? However, it is best to keep an eye on those little munchkins because it can be difficult to enjoy a delicious strawberry dessert when your kitchen is a disaster zone!