7 Ways to Engage Your Local Gardening Community
by Cameron Shimoda · Published · Updated
Gardening is back in vogue, and for very good reason. What's better than having garden fresh vegetables throughout the growing season? Beautifying your home and landscape are incredibly rewarding activities as well. Plenty of people are paying attention to DIY ideas and having fun with them. There's no way that you're the only one in your neighbourhood that is thinking about the garden, so why not try and get connected with other like minded gardeners? Here are some fun ways that you can engage your local gardening community as well as your friends and family!

1. Host a seed swap in your backyard or home
Seed swaps are a fantastic way to meet avid gardeners in your area. Pick an early spring weekend to host local gardeners at your home, and talk about everything garden related. Trade seeds to diversify your flower or veggie garden and share with others! Your community will appreciate you taking the time to host such an event, and you are bound to make some lasting relationships.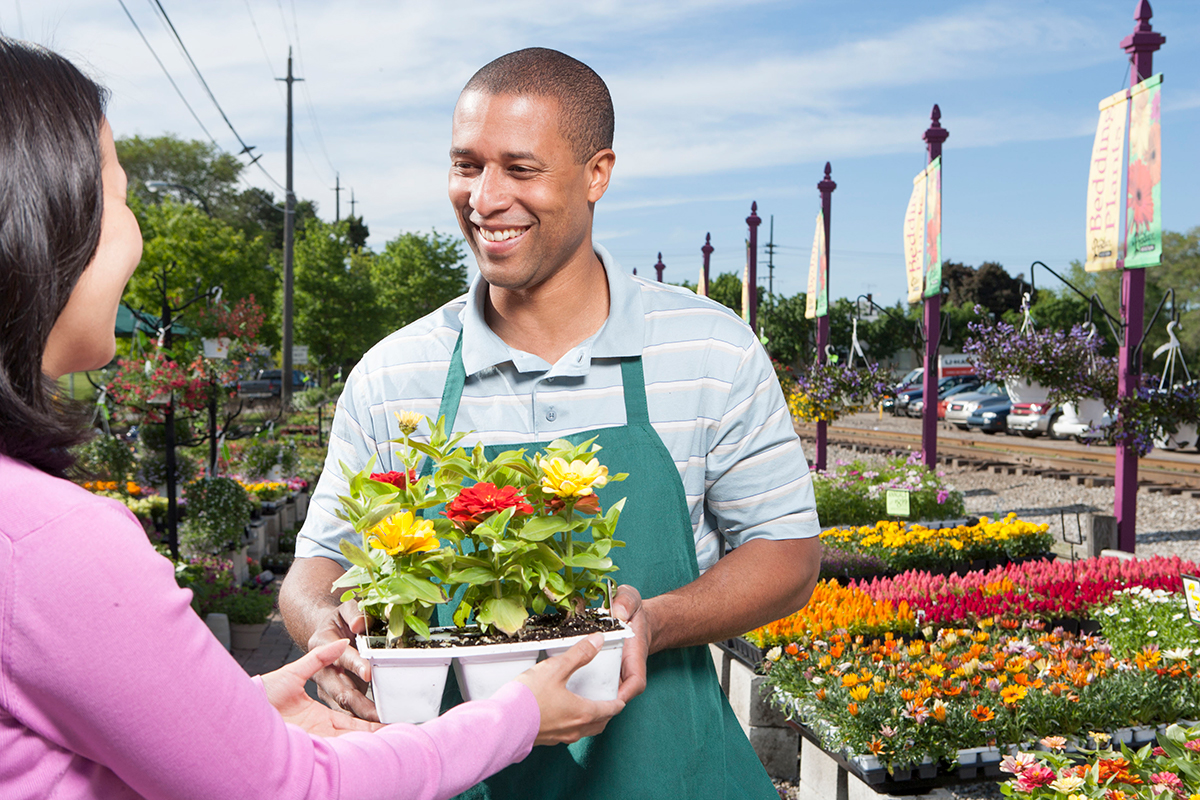 2. Use Social Media to promote your home-grown lifestyle
Social media is exploding in popularity and it's going to take a while to get used to it. Many gardeners are using it to share their experiences, and promote the values that they hold dear. Growing your own food has many benefits beyond just having access to fresh fruits and veggies, and social media is helping to educate the public on those benefits. Showcase your veggies or your beautiful flowers using Facebook, Instagram, Twitter, and many other platforms. 
So maybe a seed swap might be a little to specific for your community, and you would have a better turn-out by simply hosting an open house! Invite local gardeners, and homeowners alike to come and view your property and gardens. Talk about gardening ideas, property maintenance, and any tips and tricks that may help your fellow gardeners.
4. Head to a Home Show and
"
Rub Shoulders"
Home shows are fantastic places to meet like-minded gardeners, and there are typically hundreds of vendors and exhibitors that all have industry related products and services. You are bound to run into a few people that you can engage in a garden conversation with, or that you can plan to meet up with at a later date.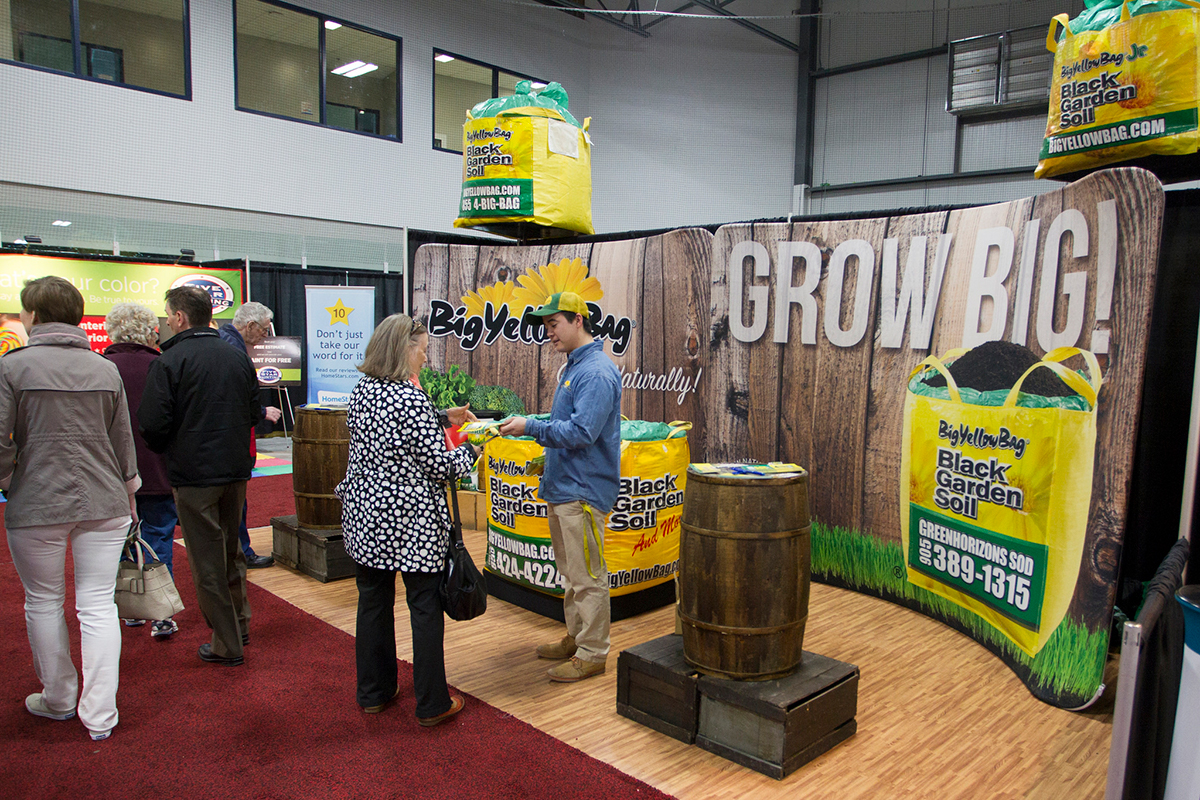 5. Your family can be an excellent garden community too
Get everyone in the family involved with gardening! The young ones can be excellent little helpers for watering, harvesting, and weeding. Who ever is savvy with hand tools can play their part by assembling raised beds and making trellis for climbing plants. Plan your landscape and garden as a family, and make it fun!
6. Reach out to your local horticultural society
Many communities across North America have established Horticultural Societies that are always welcoming to new members! You are likely to meet some very experienced gardeners that can give you tips and tricks on gardening in your geographical area. That is one detriment to relying purely on internet resources: the information you are getting is not specific to your area. Plants perform differently in different climates and understanding this is key to having a successful garden anywhere.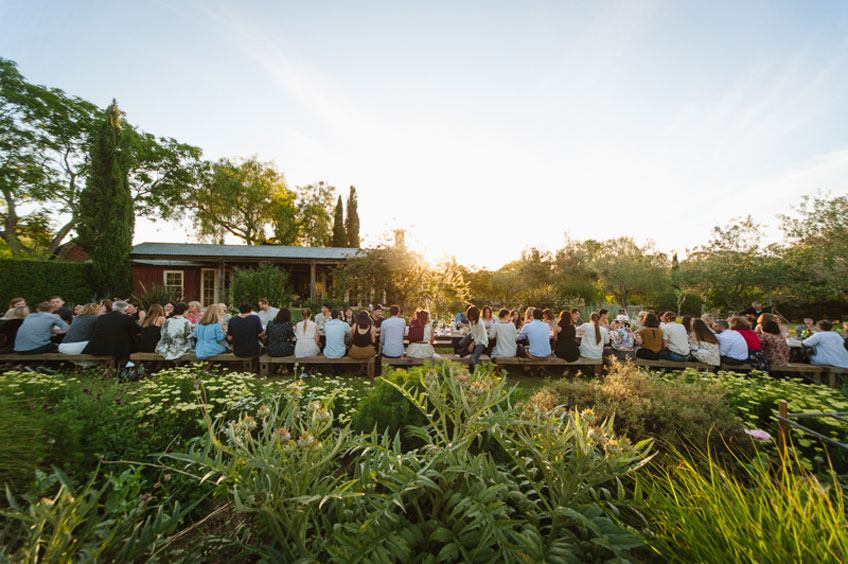 7. Look for an Active Online Garden Community!
There are TONS of websites that are purpose-built to create gardening communities. Just do a quick google and you will find many of the planet's most popular gardening communities. There will be constant discussion regarding everything to do with gardens, and you can learn a lot from some of the internet's most trusted gardening sources. We are working to try and make the BigYellowBag Blog an engaged garden community. Our audience is constantly growing, so leave us a comment below and get the conversation going!