BigYellowBag: Win Your Bag FREE with Win Codes!
Here at BigYellowBag, we're noticing a shift in our society. Gardening is becoming very popular thanks to the "homegrown food movement". Our amazingly talented modern landscapers also inspire many homeowners to improve the look of their yards. More and more people are realizing how easy it is to kick-start their own backyard food factory, or to design their dream patio (especially with BigYellowBag). We started a sweepstakes game a few years ago and we call it our Win-Code Program! We want to spread the BigYellowBag concept, and in-turn, the love for gardening to as many people as possible.

How BigYellowBag Win Codes Work
All of our advertising material is accompanied by a small box that looks like this: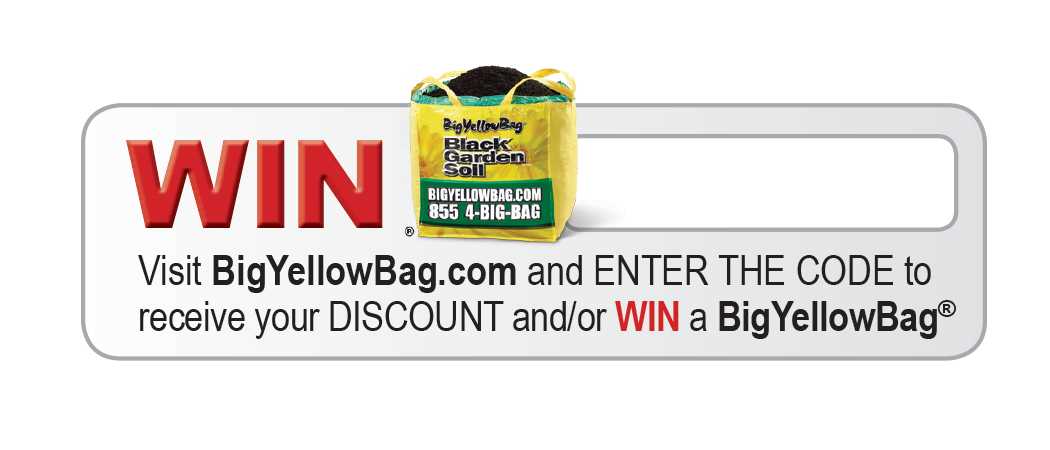 In the blank area, you will find what we call a "WinCode". Head to this webpage and input a Win Code. You have a 1 in 492 chance of winning your BigYellowBag, absolutely free. You cannot enter the same code twice using the same email address. If you don't win the first time, just keep your eyes out for more BigYellowBag Win Codes.
No purchase is necessary to participate in our Win Code program. You could win a prize that is better than cash… Premium Black Garden Soil delivered right to your door.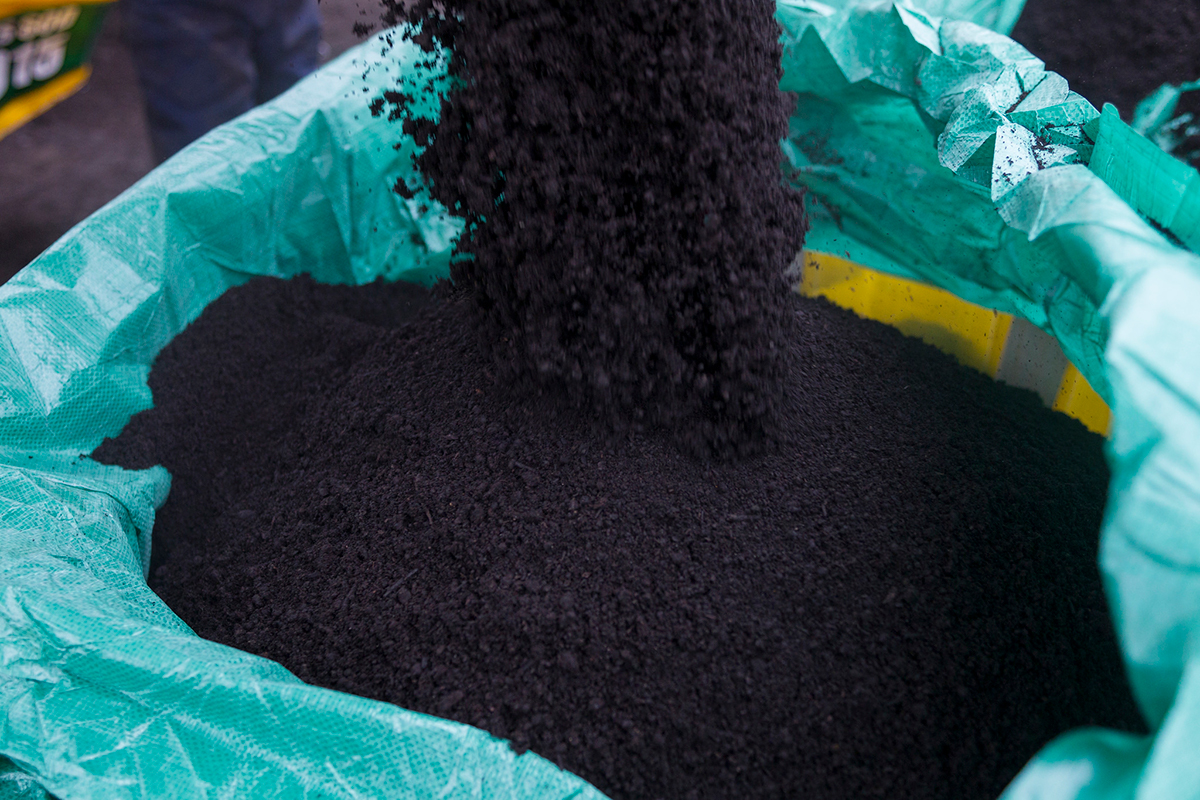 There are Win Codes on marketing materials across North America, but codes from one delivery area will not work in another. Be sure to only use codes from your local BigYellowBag distributor. Have a look around our website too! There are a couple hidden Win Codes that you can use to try and win…
There are hundreds of winners from our Win Code program, and the most recent ones are promoted in a scrolling box at the bottom of our Win Code page. So if you're feeling skeptical about whether or not we ACTUALLY give away bags, we ACTUALLY do and you could be our next recipient…