Garden Edging: All You Need to Know
Garden edging isn't always seen as a necessity when it comes to home gardens. It can be viewed as an extravagance that only landscapers and "professional" gardeners add to places like parks, conservation areas, or botanical gardens. However, you may be missing out on some overlooked benefits provided by adding defined edges to your gardens.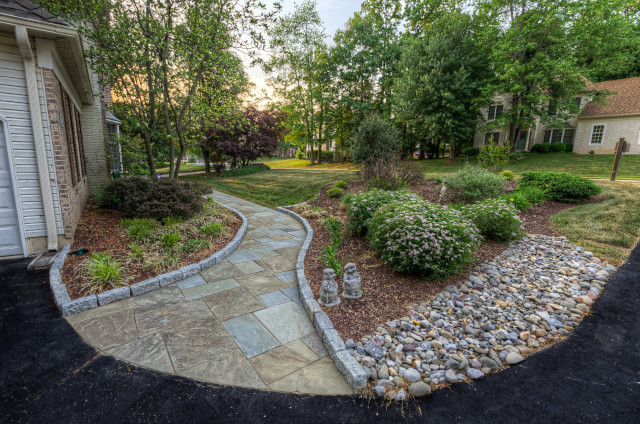 Garden Edging is Functional!
There are many practical reasons to include garden edging in your landscaping plans. For example, if you live in an area with a lot of heavy rainfall, you may find that your garden beds are flooding and the soil is being spread around the rest of your property. You may also find that without garden edging, your grass will begin creeping into your flower beds. Many gardeners struggle to contain their grass in their lawns. This is thanks to the rhizomes found underground that allow your grass to spread and grow quickly. Or maybe when you're mowing your lawn, you accidentally damage the plants in your garden due to their close proximity to the grass. Garden edging can help to combat these problems.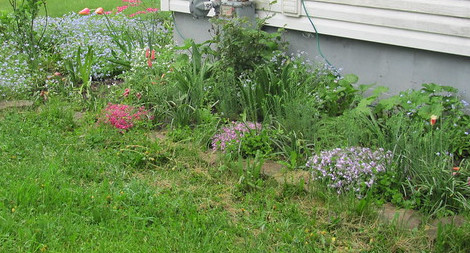 Aesthetic
Garden edging will also define your gardening space. It will help establish the garden area and distinguish between the lawn and gardens. If you tend to throw a few backyard barbecues throughout the year and are tired of seeing people trample your poor flower beds, edging will have a big visual impact. This will encourage your friends and family to take better care in avoiding stepping on your gardens. Garden edging also adds an element of style to your garden. Making your edging a unique feature is easy. From old dinner plates to empty glass bottles, there are countless materials to choose from.
Both Under and Over
Typically, garden edging has both an underground and above-ground element. The above-ground portion of the edging holds soil and mulch in the garden. It prevents your growing medium from washing away during heavy rainfalls. The underground portion actually contains the roots. This can help prevent weeds from spreading into your garden from your lawn and vice versa. It will also keep your grass from invading your flower beds and vegetable gardens. Be sure to keep these aspects in mind when selecting your edging material and structure.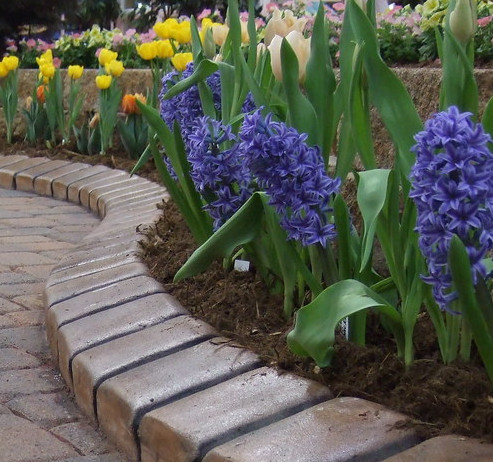 Garden Edging Materials
Wood
Wood is a very common material to use for edging gardens. Many people love the natural look of wood. However, it is important to note that you should avoid using pressure-treated wood. Though it can be attractive due to its rot-resistance, the chemicals can leach into the soil and negatively affect your plants. Naturally fairly rot-resistant, Cedar and redwood are common alternatives to pressure-treated wood. Many gardeners have used the same cedar as edging in their gardens for up to 10-20 years.
Metal
Many people love the rustic look that metal can bring to a garden. It is easily pliable, so it is great for curved garden edges. It is also found to be relatively inexpensive. Metal is lightweight and very easy to work with and can bring a modern style into your yard.
Stone
Occasionally, when excavating for a bigger project, a gardener may stumble upon a gold mine of bedrock. Re-purposing this bedrock can be a great way to get a natural look in your garden edging. However, it is more difficult to work with due to its weight. It can also become quite expensive if you don't have a natural supply on hand.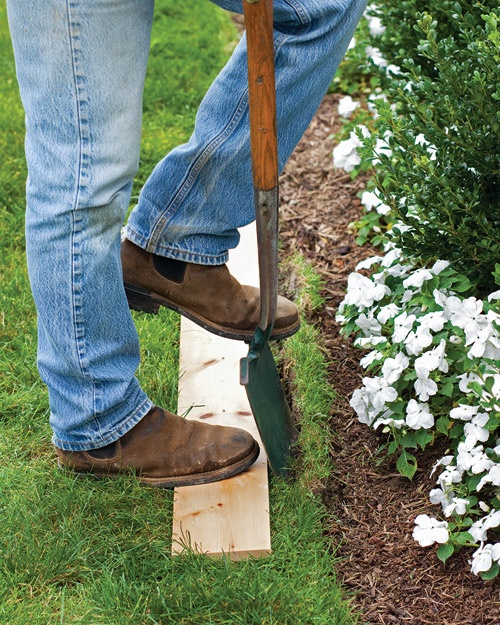 Plastic
There are plenty of disputes about whether or not plastic edging has a place in your garden. Many gardeners love using plastic edging because it is very inexpensive and easy to work with. But, there are other gardeners who dislike the cheap look of plastic. You can find a great tutorial on installing plastic edging on DoItYourself.com.
Brick
Brick is a very common edging material. Its small size and light weight make it very easy to work with. It is also very effective in creating straight, even lines in your garden. You can also vary your garden edging by setting the bricks upright or choosing to angle the bricks slightly for a jagged look.
Regardless of which material you choose for your property, you will definitely feel like you've got a brand new garden! Installing garden edging on your property can have a huge impact. You will notice an incredible difference both functionally and aesthetically!