Pumpkin Spice: Oh So Nice!
It's pumpkin spice season! (Also known as Autumn). As the days get cooler, it's time to pull the sweaters out of storage, enjoy the slow fireworks of the leaves changing colours, and yes, delight in the flavours of the season.
Thanksgiving is just around the corner, and for many a staple on the table isn't just the turkey or mashed potatoes with gravy; it's the pumpkin pie.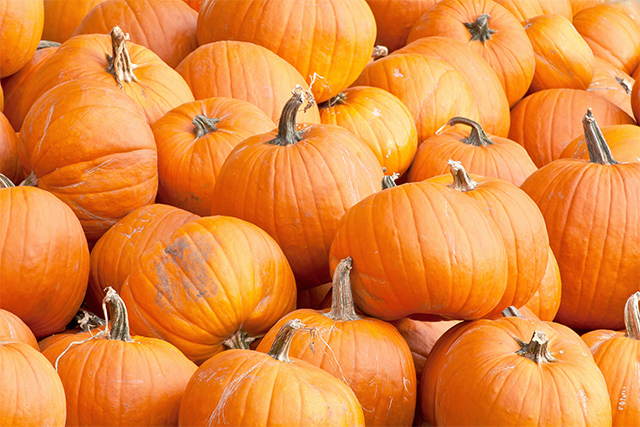 The Pumpkin Pie
In the grocery stores, you'll see stacks of pumpkin pies for sale. Some of them, we have to admit, are pretty delicious. Others are a crime against pastry. But instead of just buying your dessert and calling it a day, why not wow your guests with a pie you not only made truly from scratch, but also grew the main ingredient for yourself?
The Long Growing Game…
Pumpkins play a long game. You have to plant them early in the season, but after the last frost. It's best if you plant the seeds directly into the soil. We recommend you use BigYellowBag Black Garden Soil.
The light and fluffy properties of the soil make it a fantastic growing medium for pumpkins. We use a premium mixture of loam and compost. Loam is a soil type comprised of sand, silt and clay in the right ratios so that there is a perfect balance of drainage and moisture retention. We pack the soil with essential nutrients and organic matter, which are important to pumpkins' growth.

Growing Tips
Pumpkins need a lot of sunshine to grow. Make sure you pick a spot with full sun, or only light shade. It's really important that your pumpkins get lots of water – they need an inch per week – but don't get the foliage or the fruit wet if you can avoid it, because that can encourage rot or disease.
Pumpkins are tender plants with shallow roots. Try not to disturb them too much, and control weeds around them by using mulch. Also, bees are essential for pollinating your pumpkins, so do what you can to encourage them to come your garden.
Pumpkin Harvest
So how do you know your pumpkin is ripe? Its skin will turn a deep, solid colour and the rind will feel hard. It will sound hollow if you tap it. When you go to harvest your pumpkin, don't rip it off the vine; use a sharp knife to cut it, and leave a few inches of stem for a longer keeping time.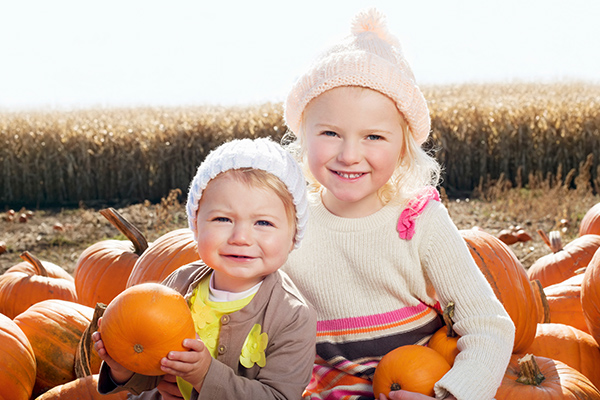 Baking With Pumpkins
Once you have your pumpkin, it's time to get it ready to go into a pie. Cut the pumpkin in half, toss the stem and clean out the guts (save the seeds, though; after you wash and dry them, you can either replant them next year, or you can roast them and enjoy another tasty treat).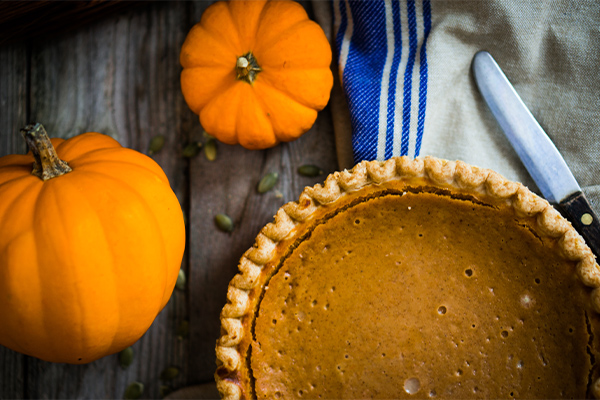 When you have the two halves of your pumpkin, put them face down in a shallow baking dish, cover them with foil, and bake at 375°F for about an hour and a half, or until tender. After it's cooled, scoop out the insides, discard the skin, and get ready to bake!
Pumpkin Pie Recipe
Here's a great recipe for pumpkin pie.
Ingredients
15 ounces of pumpkin
½ teaspoon of ground ginger
14 ounce can of sweetened condensed milk
½ teaspoon of salt
2 large eggs
1 teaspoon of ground cinnamon
½ teaspoon of ground nutmeg
9-inch unbaked pie crust (feel free to make this from scratch, too, if you're so inclined!)
Instructions
Preheat your oven to 425°F. Whisk all of the ingredients (except the crust) together until smooth, then pour it into the crust. Bake for 15 minutes, then reduce the oven's temperature to 350°F. Bake for another 30 to 40 minutes, until a knife inserted at least an inch in from the crust comes out clean. Cool, and top as desired (we recommend gobs of whipped cream, but that's just us). Store any leftovers in the refrigerator (if there actually are any).