Sloped Gardens: Avoiding Damaging Water Runoff
Sloped Gardens
Gardening is one of the most rewarding hobbies that you can set your mind to. Some people are fortunate enough to have a perfectly level area for their garden, but others have some unique challenges to deal with. One of the most challenging gardening variables is the slope of a property. Though many people are able to pull off sloped gardens with apparent ease, some of us need a bit of help working out the details.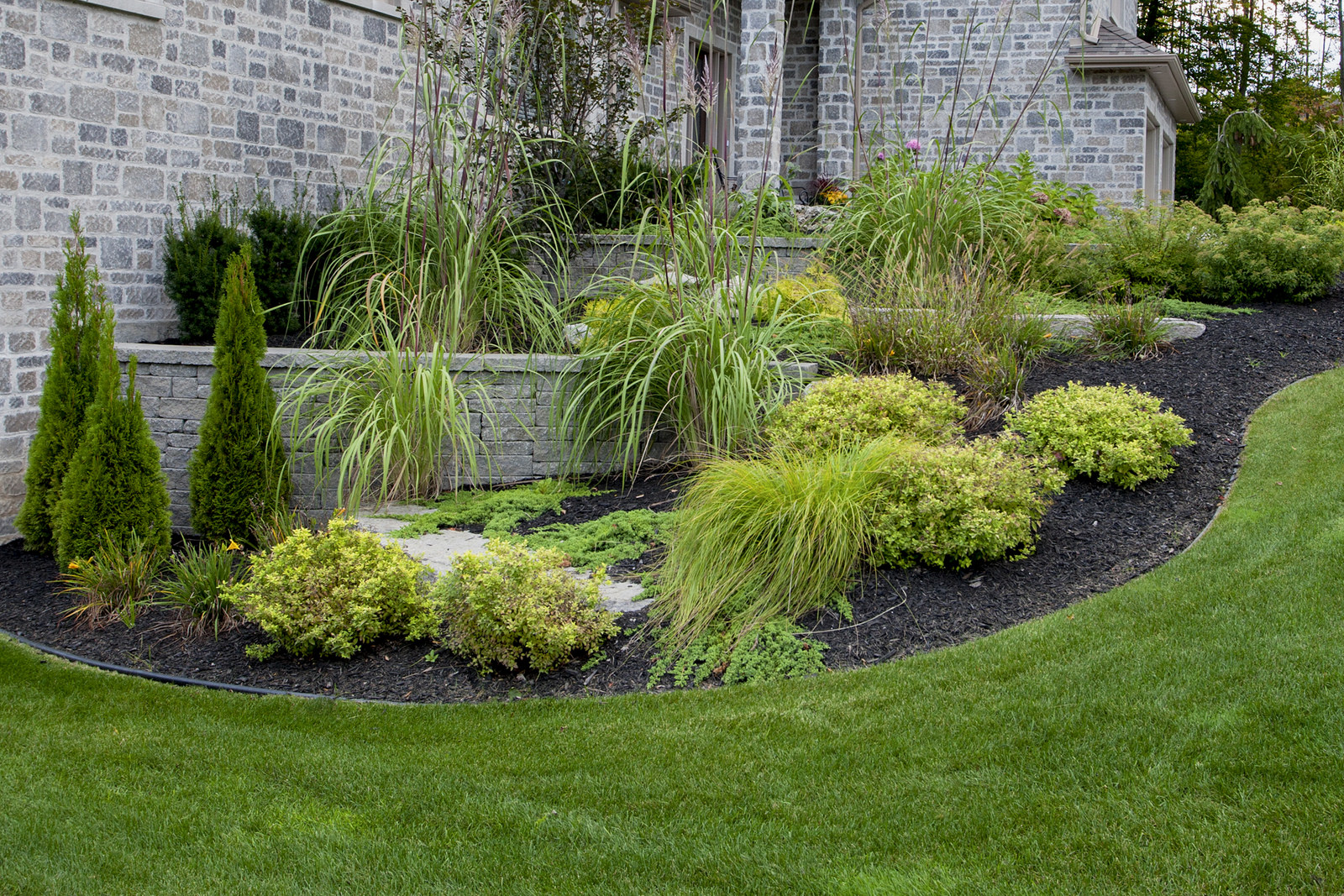 Water Management
Gardeners understand that one of the biggest issues with sloped gardens is water. It's almost impossible to grow a successful garden on a slope without careful consideration for water runoff. Water runoff occurs when rainwater or melted snow runs over land. This causes erosion which gradually wears down the ground. Erosion can strip sloped gardens of many of the nutrients they require. If your water is not managed appropriately, you will find that most of your soil eventually makes its way to the bottom of the slope.
Drip Irrigation
One way that you can avoid mismanaging your water is by using a technique called drip irrigation. The concept of drip irrigation is a slow watering process to allow the water time to deeply saturate the soil. Instead of using a sprinkler, try poking pin holes in an old garden hose and allowing the water to slowly seep into your garden soil. This greatly reduces the amount of erosion that will occur.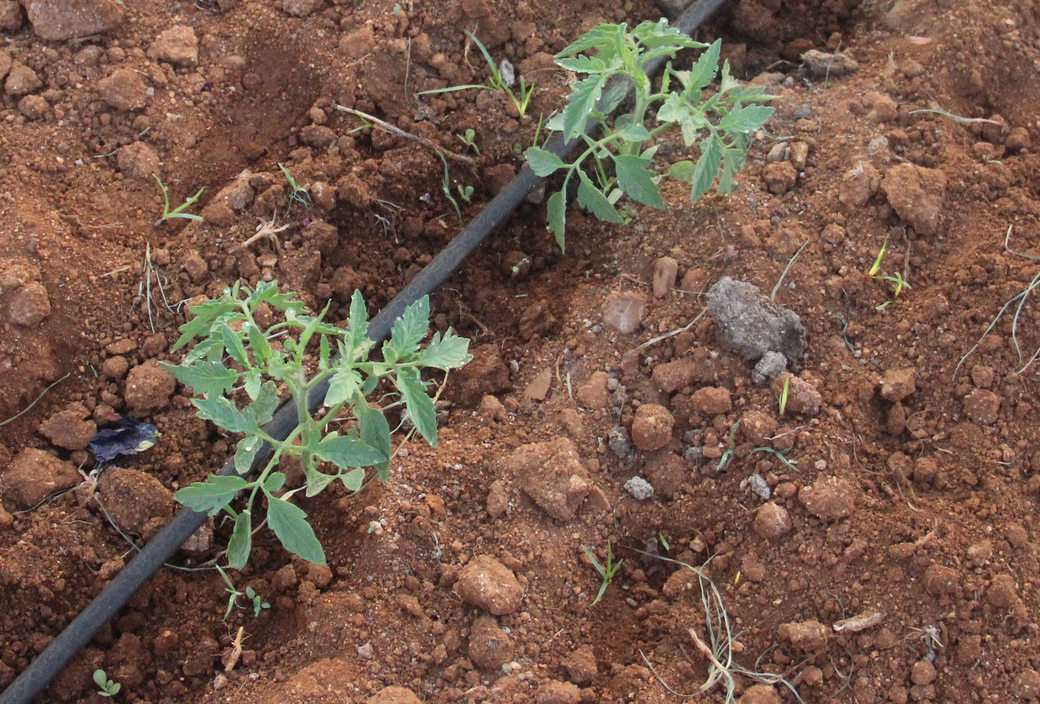 Use Cover Plants
You can also minimize the effects of erosion in sloped gardens by planting ground cover plants. They will help shield the soil from the heavy raindrops and preserve the nutrients there. It can also help the soil at the top of the slope retain moisture. Due to the shade provided by ground cover plants, the sun will not be able to reach the soil to cause the moisture to evaporate.
Water Features
Water features are also an excellent way to avoid runoff. By guiding your water down a specific path, you can attempt to minimize the effects of a rainfall or melting snow. Though this method works best in conjunction with other solutions, it can also add an element of diversity your garden may not have had before.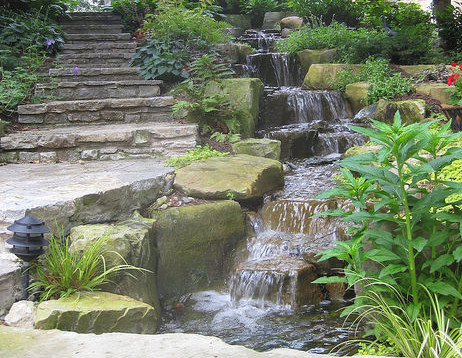 Water Wells
You can also avoid erosion and ensure that water is able to reach your plants' roots by using water wells. These are miniature wells that fill with rainwater and slowly release it back to the soil. This provides water to your plant's roots for several days after a solid rainfall. Simply dig a basin to catch the rainwater and allow the soil to soak up the water as needed. Large plants or shrubs can easily hide water wells.
Add Terraces
Though there are many different solutions to ensure proper water management in sloped gardens, one of the most common solutions is terracing. This is done by building level landings into the hill using retaining walls. Depending on the grade of the slope, these "steps" can vary in depth and height. Adding these terraces creates a level area for plants to grow and helps avoid erosion. Retaining walls can be made of wood, stone, brick, or even metal. Many people choose untreated wood so that, as the wood breaks down over time, the nutrients in the wood will seep into the soil and provide more nutrients. However, a downside of this is that the walls would have to be replaced periodically. For more information on building your own terraces, check out GardenKnowHow.com.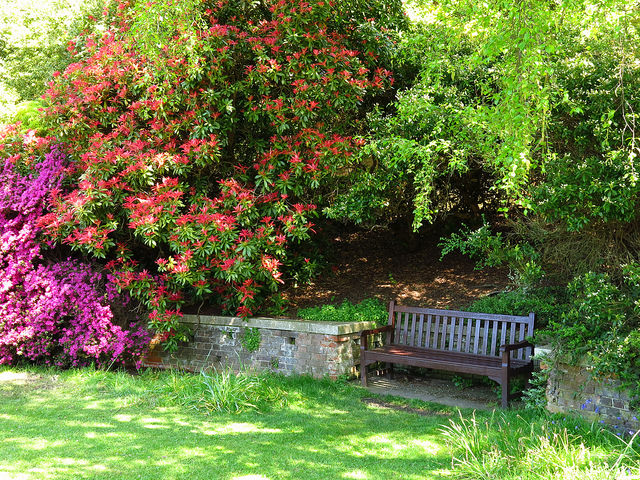 Suit Your Needs
Even though sloped gardens can seem daunting at first, using these tips to avoid water mismanagement can make your outdoor space much more functional. Keep in mind the purpose you'd like your garden to serve, and determine the solution that best suits your needs. While adding terraces to your sloped gardens is a more labor-intensive solution, a simple garden hose is also very effective in minimizing the effects of erosion. You also want to make sure your soil has proper moisture retention. BigYellowBag's Black Garden Soil allows even plants at the top of a slope to access water due to it's excellent moisture retention. Check out more about what makes BigYellowBag the best here.