Thinking About A Sprinkler System?
In our last article, we looked into using rain barrels to supplement your landscape's watering needs with natural rain water. If a rain barrel just isn't for you, consider installing an underground sprinkler system!

A Sprinkler System Might Save You!
Gardening and working on your lawn is a wonderful hobby that brings immeasurable joy and relaxation. Except for that one task that is a complete chore. We all have one. For some people, it's weeding. For others, it's raking. If watering is the job that you always cringe over, you should look into installing an underground sprinkler system.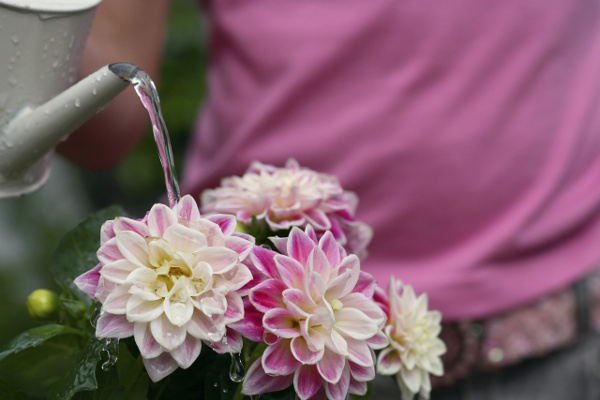 Not only does having an underground sprinkler system save you dragging out the hose all the time, it's also just a better way to water. It prevents you flooding one area of your green space while another stays parched. Sprinklers mimic a natural rainfall, ensuring a more even distribution of water.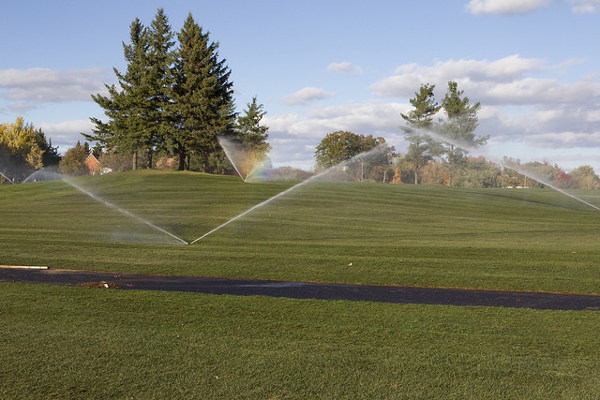 But Aren't Sprinkler Systems Costly?
You might be worried that having an automatic sprinkler will cost you more money on your water bill. Actually, it's more likely that you'll save money. Sprinkler systems can be designed to just water as much as your landscaping needs, without overdoing it – it doesn't get distracted chatting over the fence with the neighbours or having to chase the dog down the street when the kids don't latch the gate properly.
Research What Sprinkler System Will be Best for You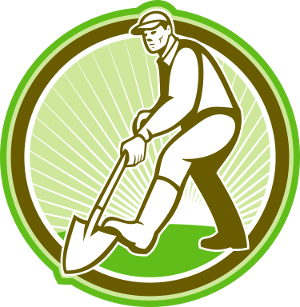 Before you install a sprinkler system, do your research. You have to consider whether you want to install it yourself or hire someone to do it. Figure out your budget for the job first and then do your pricing out homework. Call your municipality before you start digging to make sure you avoid disturbing any underground lines, and to see if you need a permit to install the sprinkler system. If you go the contractor route, we strongly recommend you take care to hire someone who is reputable, and will stand behind their work if you run into any problems down the road.
Whether life is completely hectic for you right now and all you seem to be doing is running from place to place, or you're fortunate enough to be regularly jet setting around the world (we fully admit it, we're kind of jealous), you might want to consider installing a sprinkler system with automatic timer, which lets you essentially 'set it and forget it.' This is especially helpful in the heat of summer. It's best if you can water either in the cooler part of the morning or at night, so the water actually has a chance to soak in, instead of evaporating quickly in the sun. But, if you're not an early bird or night owl, having a sprinkler on a timer can let you keep a lush garden while also keeping up with your beauty sleep.