Teepee Trellis: Your DIY Garden
Give Your Garden a Facelift with a Teepee Trellis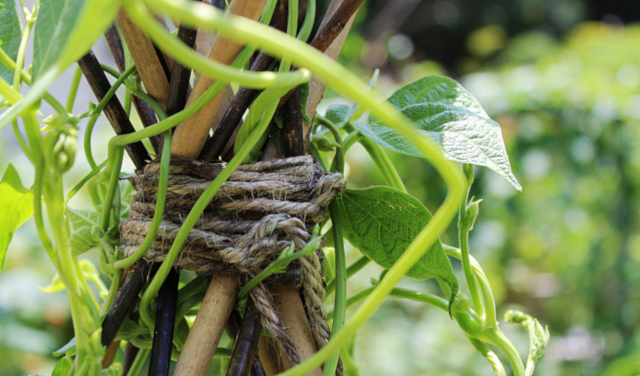 One of the best ways to give your garden new life is to create a new way to grow plants you've been growing for a while. Why not try using a teepee trellis to do that? With these easy-to-follow instructions, you'll have a great new space to grow your favorite vine plants! Plus it doubles as a cute fort for your kids to play in!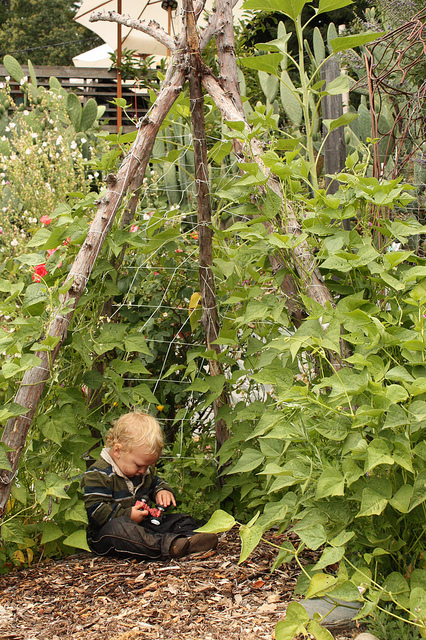 Materials:
5-10 dowels, poles or fallen branches about 8-10 ft long and 1-2 inches in diameter
1 roll of twine (approximately 100ft long)
1 BigYellowBag of Black Garden Soil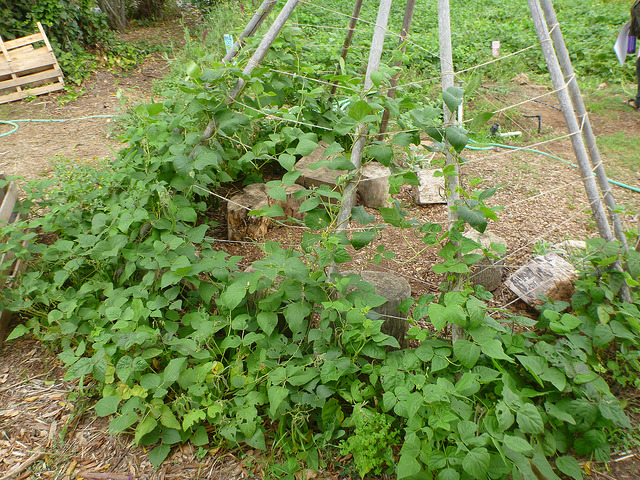 Instructions:
Select the spot you'd like to build your teepee trellis. You can place it in or near an existing garden or create a separate space for just your vines.
Decide how big you want the floor of your teepee trellis to be. It should be circular with a space left for the doorway. Mark the shape.
Remove the grass from the horseshoe shape you've marked. You'll want the horseshoe to be wide enough to be your garden bed. 
Assemble the teepee with the dowels. Space the dowels out evenly. Remember where your doorway will be. In addition, if you'd like to ensure more stability, push the dowels into the soil.
Once that's done, tie the tops of the dowels together with a length of twine or wire if you prefer. (You may need a ladder for this bit!)
Add the twine to the teepee. Begin at the top of one of the dowels that creates the doorway. Pull the twine tight and loop it around the next dowel. After you've looped it around the first dowel, pull the twine taut to the next dowel. Next, loop the twine and continue all around the teepee. Don't forget to leave the doorway open! Reverse your way back around the teepee for the next row of twine. Then, continue adding rows of twine down your teepee until the bottom row is roughly an inch above the soil.
Prepare the soil and plant your seeds. Once you've planted your favorite vines, your teepee trellis will start to look magical! While many people choose to plant runner beans, some prefer annuals like morning glories. Whatever your preference, ensure you give your plants the best start by using BigYellowBag's Black Garden Soil. To find out what makes BigYellowBag the ideal growing medium, click here.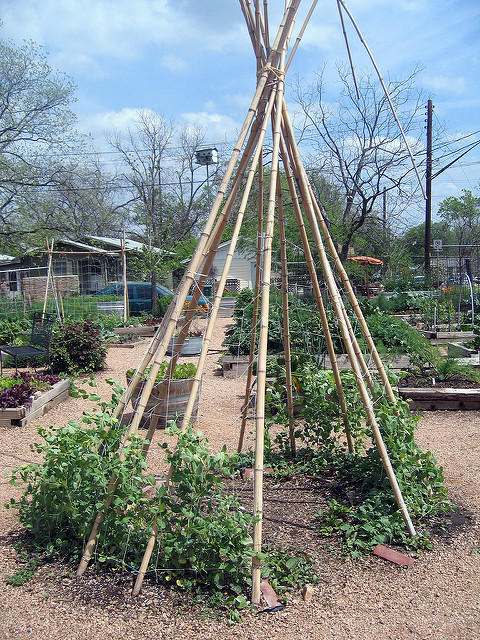 Enjoy!!
Many people have a hard time adding diversity to their garden. However, this great idea will give your garden a whole new element to enjoy! If you're not sure what to plant, check out MorningChores.com for different vine plant options. Once your plants begin to grow, you will see amazing results. In the meantime, you can even try decorating your trellis in other ways as well. For example, add twinkle lights for a gorgeous evening ambiance, or fresh cut flowers for a garden party. Whatever you choose, a new teepee trellis will be a fantastic addition to any garden!