Tree Ring Planters: Add Curb Appeal to Your Property
Joyce Kilmer's 1913 poem begins: "I think that I shall never see // A poem lovely as a tree." There really is something special about trees and their cycle through the year: the first buds of spring, a gentle breeze rustling through the leaves on a summer's day, the riot of colors come autumn, and the beautiful, stark contrast of bare, thin branches heavy with snow. It's only natural, then, that we want to add to the beauty of a tree. We can do this by pairing it with some flowers and other plants. Tree Ring Planters are a great way to create a new flower bed and some added curb appeal to your property.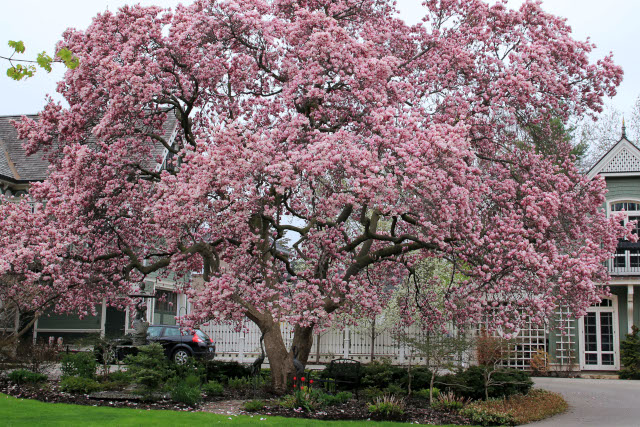 Selecting the Shape of Your Tree Ring Planters
Of course, 'tree ring' is a bit of a misnomer, as there's nothing saying these have to be round. You can make your Tree Ring Planters a circle, square, triangle, hexagon – whatever shape works best for you and your garden.
You can make your ring as big as you want, but it should be a least a few feet out from the trunk. Make sure it's nice and even all the way around by measuring out from several points around the trunk using a string or measuring tape.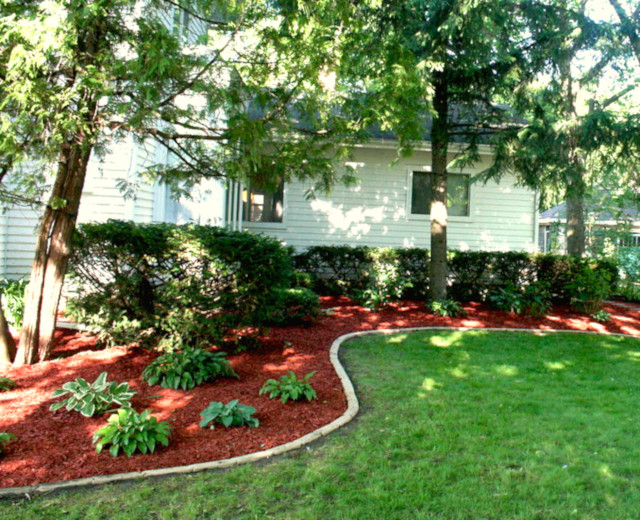 How to Begin:
Begin by digging the sod out from under the tree. However, make sure that you don't go any deeper than necessary. Most trees' roots grow very close to the surface, and you don't want to damage them. This could cause more damage to your tree down the road.
Next, dig a trench around the outer edge of the ring; you shouldn't go any deeper than about 6 inches. Make it about two inches wider than the material you're using to build your ring's wall. You could use rocks, bricks, or wood boards to edge around the Tree Ring Planters.
Put in about two inches of sand, and top that with about two inches of gravel. Make sure to tamp it down and check that everything is still level.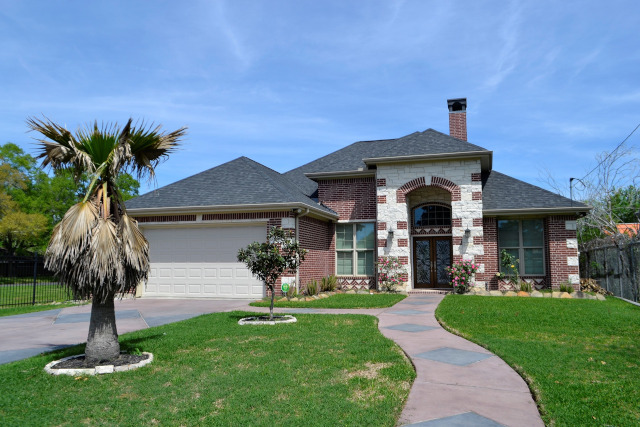 Building the Wall of Your Tree Ring Planters
Add your first level of wall material, then check it to make sure everything is still level. Fill the gaps in the wall with soil, as this will help add stability. Keep building your wall higher. Be sure to check after each layer is added to ensure everything is still level. If you're using bricks or rocks, these should be offset in a brick-work pattern.
Selecting Your Soil
When you're done, you can fill the Tree Ring Planter with more soil to plant a little garden. Using any old soil may cause problems down the road as you attempt to grow flowers and other plants in your Tree Ring Planters. Since the tree's roots will be competing with the flowers for nutrients, you want to give your flowers the best possible chance to succeed. BigYellowBag's Black Garden Soil is the perfect choice for these planters! The light, fluffy soil will allow proper drainage while also retaining the moisture that is essential for healthy plant growth. The nutrients found in the soil will be sure to give your plants all the food they crave!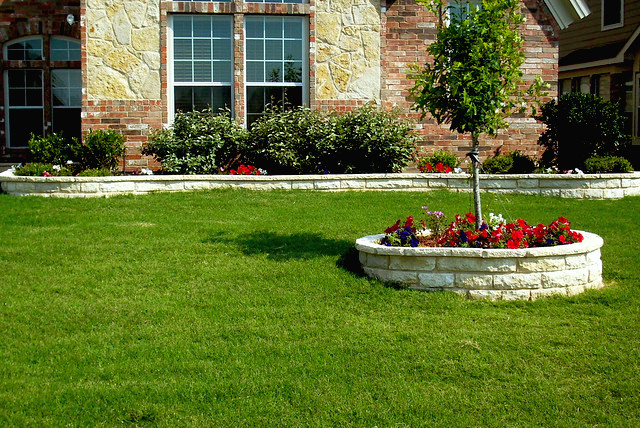 Be sure to choose plants that prefer the shade, as they won't be getting much sun directly under the tree.
Regardless of the plants you select for your Tree Ring Planters, you will be sure to add some great curb appeal to your property! These tidy rings will enhance any yard beautifully.