Crumble: The Easier Version of Pie
Have you ever heard someone say that something is "as easy as pie"? You probably thought that meant it was a simple task. Unless, of course, you've ever actually tried to make pie from scratch and realized that making a good crust is no simple task. It's hard to strike that balance between flaky but not dry, light but not so thin that it will crumble.

Now, unless you're some kind of baking savant and making an excellent pie crust is child's play to you, you've got to look at your other options. You could buy a pie and pretend it's yours… The risk here, however, is that you'll get you found out as soon as someone asks for the recipe. You could go with a pre-made frozen crust, but they're almost never the same. Then, there's the third option: crumble. It might not look as pretty as pie, but there's something so warm and homey about a scoop of crunchy crumble, with sweet fruit oozing out from underneath, and if you want to throw a glob of ice cream on top, all the better.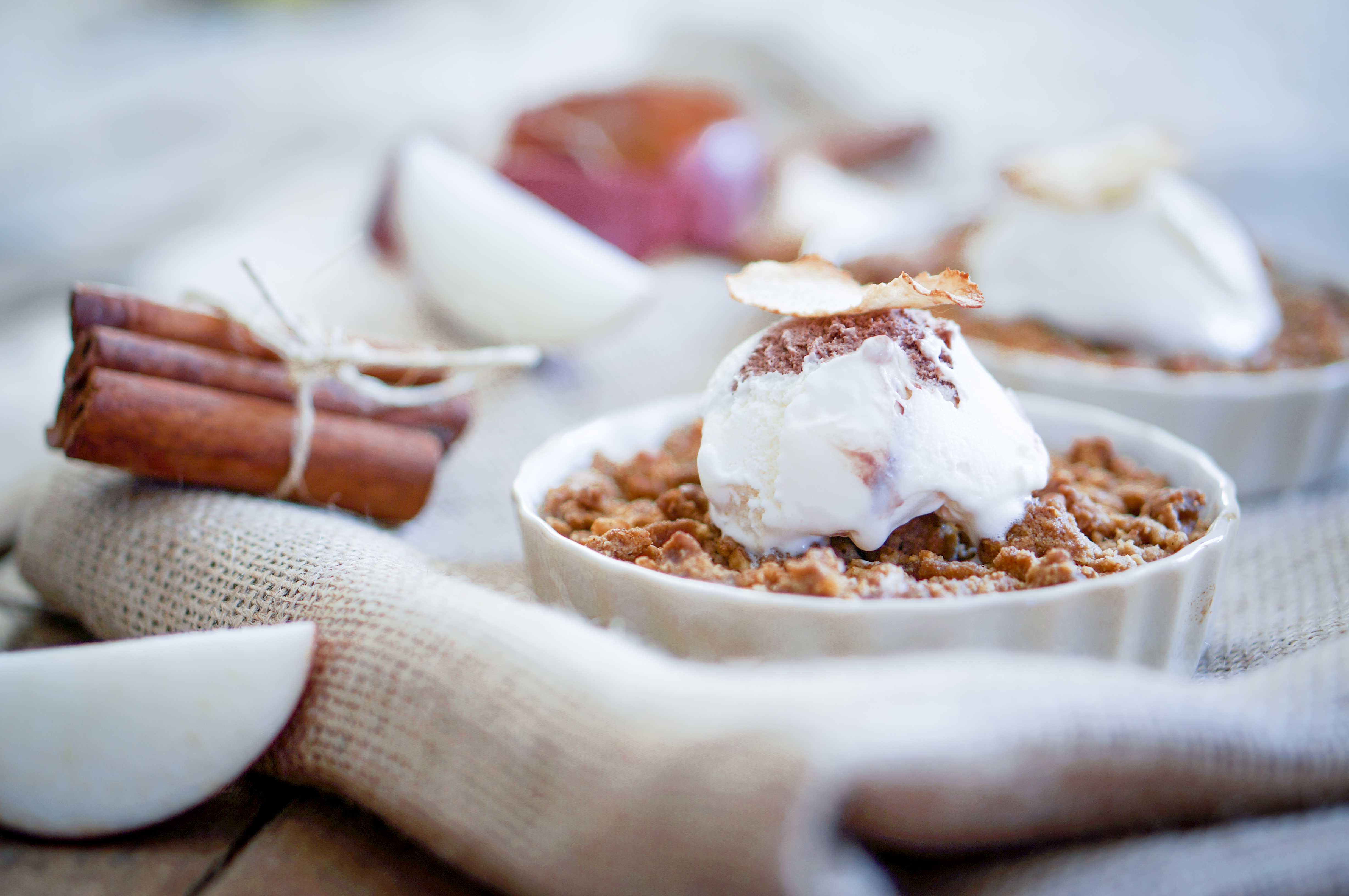 The best part is, just like with pie, you can use ingredients right from your garden! Since fall is upon us, we recommend you try one of the best flavours of the season. No, not pumpkin spice (though you can read more about that here); the other one: apple rhubarb.
Growing Apples and Rhubarb
Growing an apple tree takes years, and a lot of love. We're guessing you want to enjoy this dessert a bit sooner than that, so we recommend you check out one of the many orchards around. If you don't already live in a rural area, you might have to take a bit of a drive to get there, but it'll be worth it to enjoy the freshest, most flavourful apples you've ever had.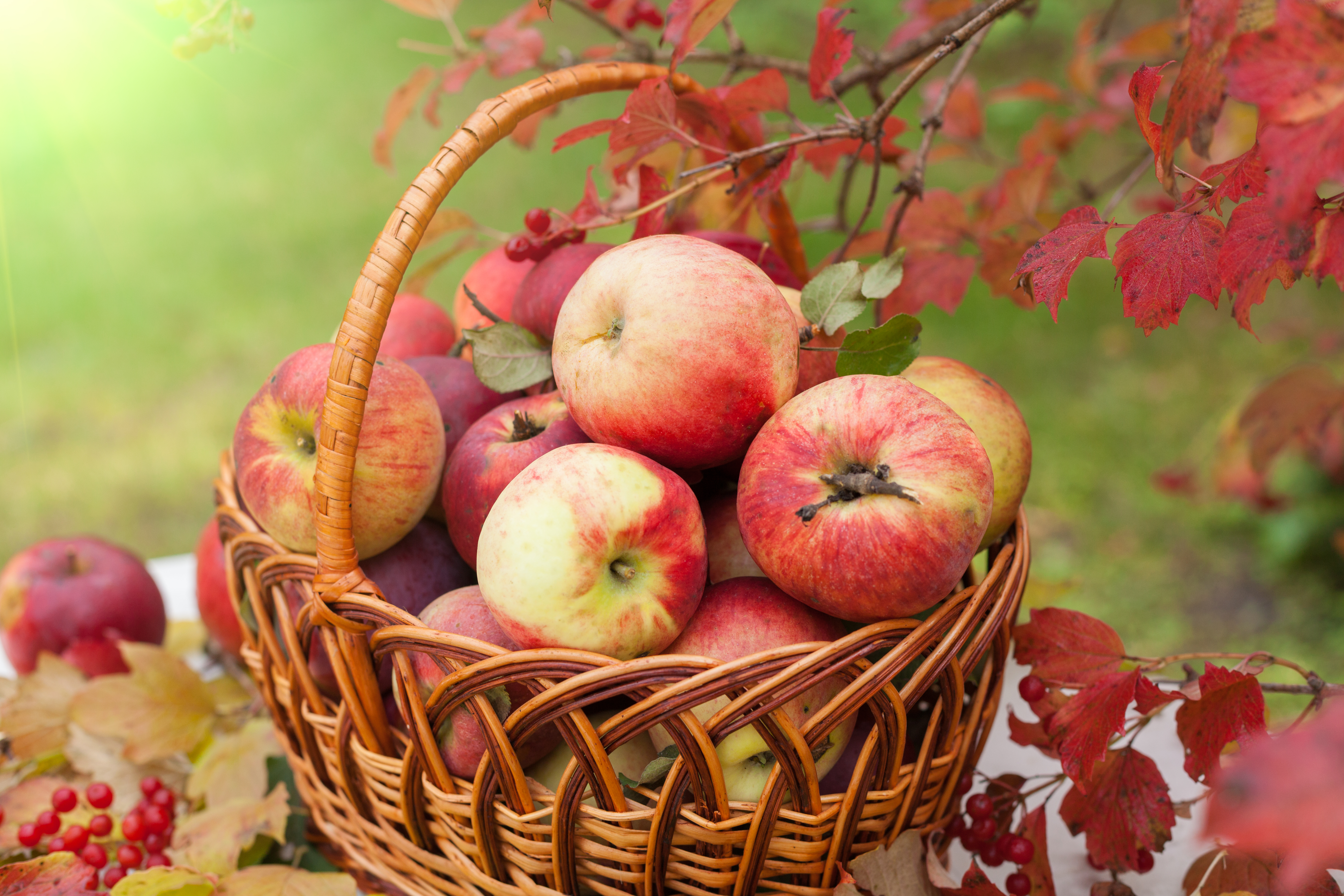 As for rhubarb, it's a pretty forgiving vegetable for a new gardener to take a crack at growing. Also, you can use it in a bunch of different dishes, as well as desserts. One important thing to keep in mind, though: only eat the stalks. The leaves are poisonous.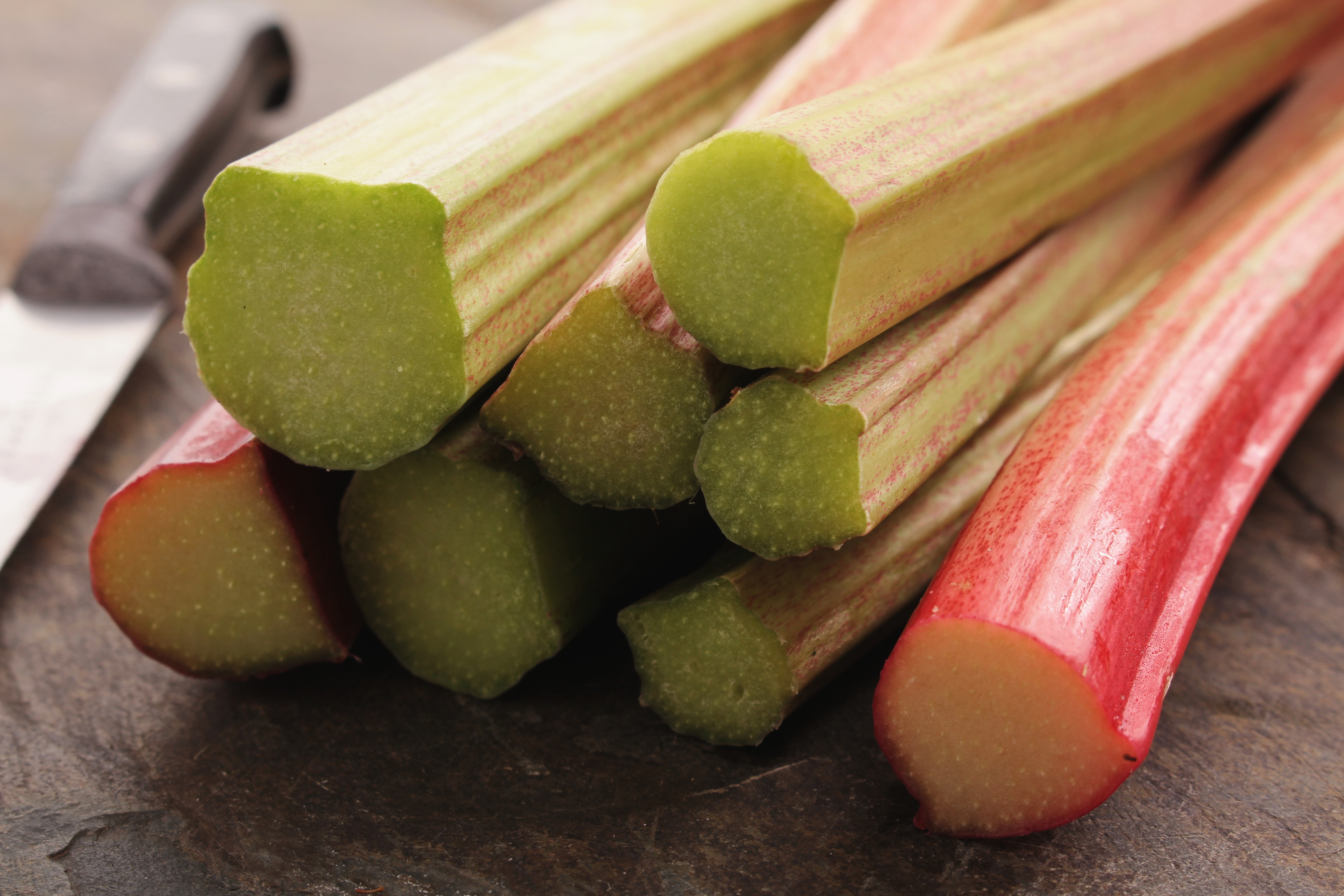 Rhubarb can be planted in early spring, as soon as the ground is workable. You can also plant it in the fall, after dormancy. Make sure you choose an area that gets a lot of sunshine.
Good Soil for Good Rhubarb
Rhubarb needs to have well-draining soil. We recommend you use BigYellowBag Black Garden Soil. Not only is it light and fluffy – we screen it multiple times to make sure that all clumps are removed ­– but it's also made up of a perfectly-balanced mix of all natural soil varieties. This makes sure the soil doesn't get too wet or too dry. It's also packed with all of the 'food' your plants need to grow healthy and strong: essential nutrients and organic matter.
Space your rhubarb plants about 4 feet apart, and plant the roots about 1 to 2 inches below the surface soil. Make sure they get plenty of water.
Don't harvest any rhubarb in their first growing season. They need to get well-established first. After that, though, they should provide you with a pretty steady crop for up to 20 years!
You can harvest the stalks when they get to be between 12 and 18 inches long. Either give them a gentle pull and twist at the base, or cut them with a sharp knife. Make sure you always leave at least two stalks per plant, though, to ensure that it will keep on producing.
When you have harvested your rhubarb and picked up your apples from the orchard, why not make this delicious crumble for dessert?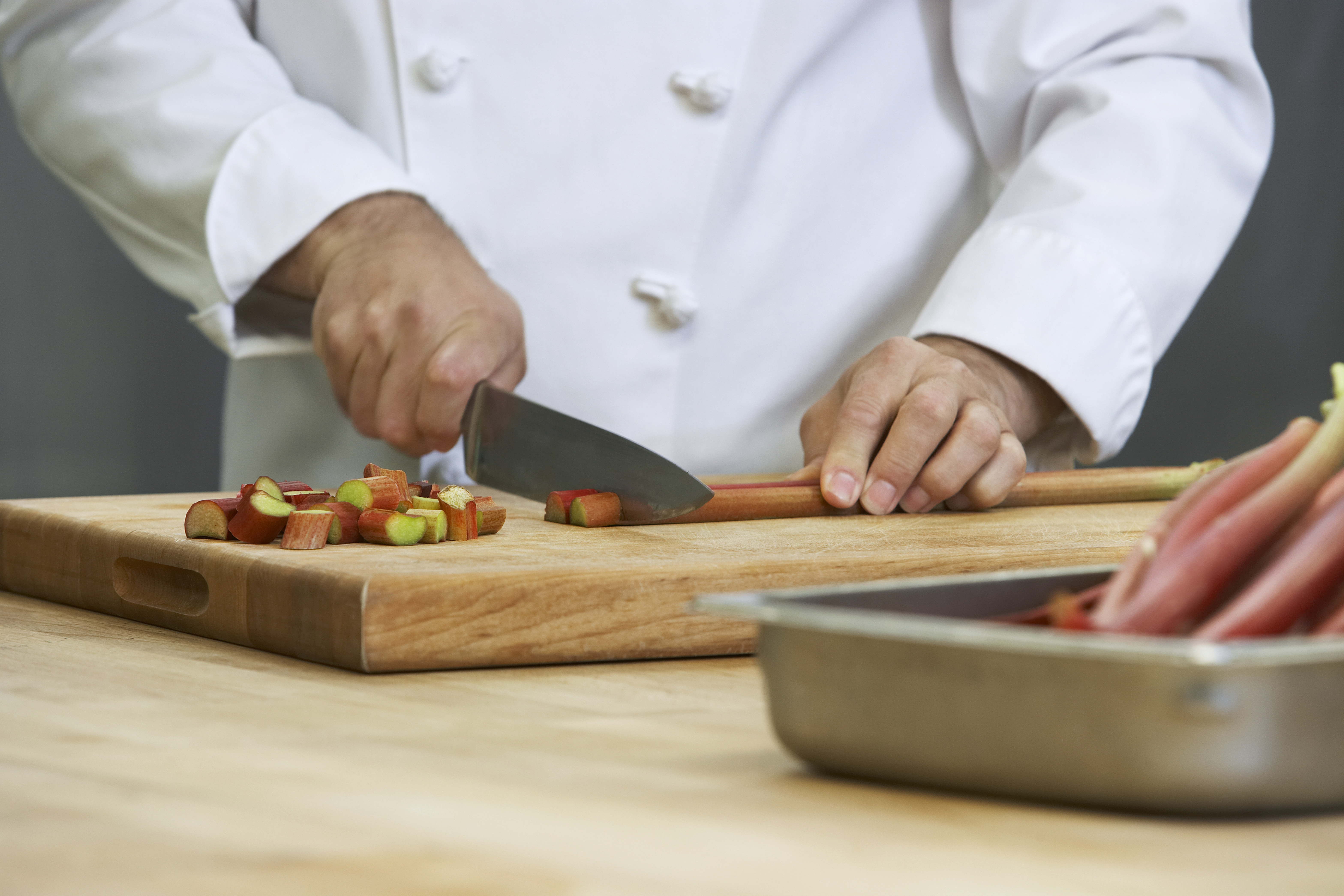 Apple Rhubarb Crumble Recipe
1 cup diced rhubarb stalks
1 cup white sugar
¼ cup all-purpose flour
1 teaspoon ground cinnamon
1 ¾ cups quick cooking oats
6 large apples, cored and diced
1 ½ cups all-purpose flour
1 cup brown sugar
½ cinnamon stick for garnish (optional)
1 cup chilled butter, cut into pieces
2 tablespoons white sugar, or to taste (optional)
Directions:
Preheat your oven to 350 degrees F (175 degrees C). Butter a 9×13-inch baking dish.
Mix the apples, rhubarb, first measure of sugar, flour and cinnamon. Spread this in the bottom of the baking dish.
Mix the oats, second measure of flour and brown sugar. Cut in the butter until it's crumbly. Spread this mixture on top of the fruit. If you're using the extra white sugar and cinnamon, mix these and sprinkle on top.
Bake for about 45 minutes, or until the fruit is bubbling and the crumble is golden brown. Let it cool for 10 to 15 minutes (if you can wait that long). Top with a scoop of vanilla ice cream (you can tell everyone that the recipe said to).