Easy Empty System with BigYellowBag!
BigYellowBag got started back in 1994 and ever since then, we've been constantly looking for ways to improve our soil delivery system. Over the years, we've heard from thousands of happy customers, but there's always room for improvement. While almost everyone loves the soil and the concept, some have had difficulties removing their Black Garden Soil from the bag. The floppy duffel-top can get in the way, especially once you've emptied more than half the bag! Whenever we see persistent customer concerns we work to find a solution. So throughout the 2020 delivery season we tested a new bag design. This new design is called the Easy Empty System and we know it's going to save you a ton of time and effort.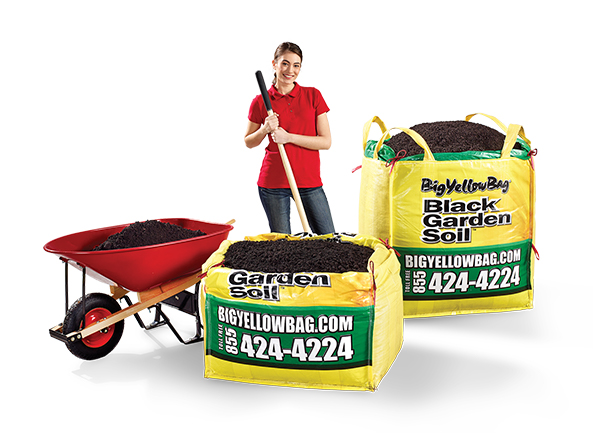 How Easy Empty Works
Our new Easy Empty System will keep the bag top tucked away, providing easy access to your BigYellowBag garden products. Simply open the bag, roll the top section down and tie the inner straps at each corner to the outer loops. It's that EASY! As you work your way down the bag, use the next set of straps and loops. We ran extensive testing throughout the 2020 delivery season, and the feedback has been overwhelmingly positive. It has made reaching into the bag with a shovel much easier, and we think you're going to love it!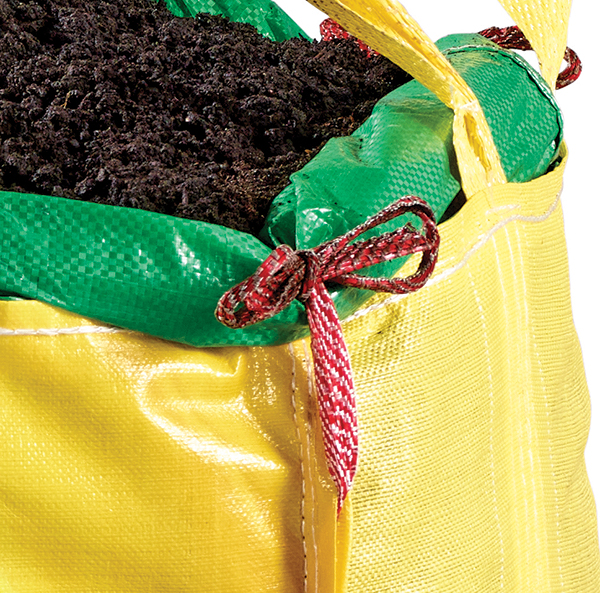 Easy Empty System Instructions
Check out the Easy Empty instructions below! It's a very simple two-step process. These instructions will also be included on your bag when we deliver it.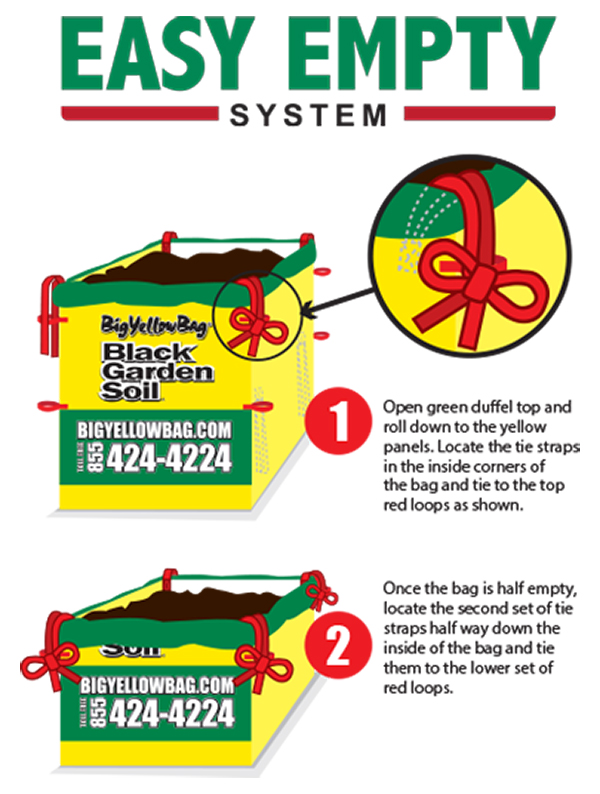 We want to hear your feedback about the new bag design! Let us know if it's helpful and any other ideas you might have for improvements. We're always looking for more ways to make our customers happy!
Easy Empty Bags are available while supplies last, in most BigYellowBag delivery zones throughout 2021. Reach out to your local BigYellowBag supplier for more details!