Small Garden: How to Make the Most of Your Space
Some of us are lucky enough to have a garden with a ton of space to fill with delicious veggies and beautiful flowers! But as populations in North America rise, our yards continue to get smaller and smaller. Many homeowners today are limited to a more confined space to garden in. It can be tough to make the most of small spaces, but we've got some great tips and tricks for you.
The Purpose of Your Small Garden
When planning your garden, an important thing to remember is the purpose you'd like your space to serve. If your intentions are to host parties and barbecues, keep in mind the kind of seating you'll need. Or, if you plan to use many homegrown veggies and herbs in your recipes, you'll want to use as much space as you can to plant and outdoor furniture might be left out. Either way, it is important to plan your garden to suit your specific needs.

Create the Illusion of Space
First, you'll want to make sure your space doesn't feel cramped. The worst thing you can do is leave all four edges of your small garden visible. Hiding your walls or fences can create the illusion of more space since your visitors can't easily determine the actual edge of your garden. Another way you can do this is by hanging mirrors. This technique is often done inside a home to make a room look bigger than it really is, but this principle can also be applied outside. Hanging a mirror on a fence or wall will trick the mind into thinking it's actually a doorway or window instead.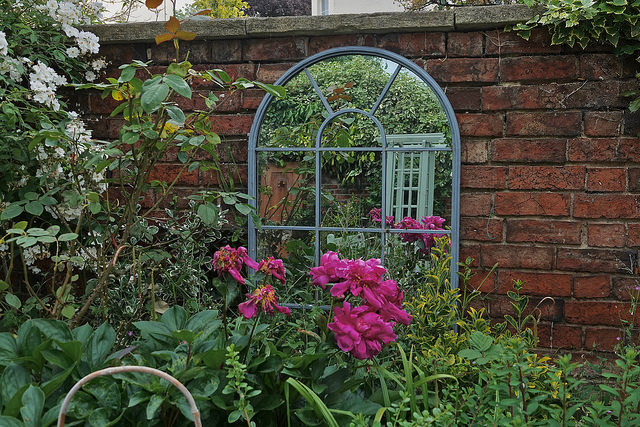 Nix the Furniture
Another way you can create more space is to skip out on furniture. Use other objects instead to create more seating in your space. While chairs are nice, there's no reason the edge of a raised garden bed can't serve a dual purpose and become a built-in bench! You can also choose to use folding furniture. This way you can tuck it away depending on your needs. Folding chairs and tables can be hidden in an out of the way corner easily. That way you will have ample space to move around.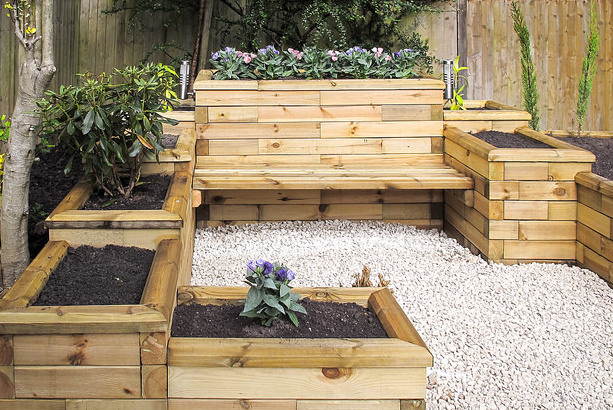 Dual Purpose
Implementing objects that serve a dual purpose is another excellent way to make the most of your garden. Using a bench for storage as well as seating can get you the most use of your space! It can make for a great spot to stash your garden gloves and other small tools. The Garden Glove has a great list of DIY storage benches for you to try out! Another item that can help you enjoy your small garden in more ways than one is an arbor. Placing your arbor in some back corner of your garden can create the illusion of space while being used as a trellis for your climbing plants.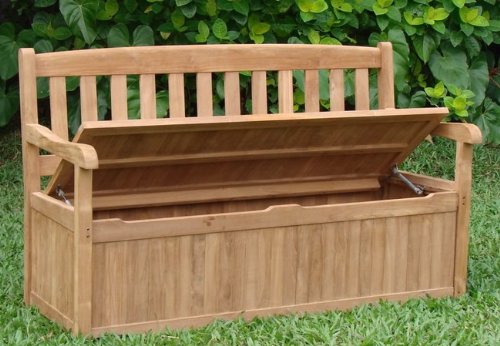 Grow UP!
Another trick to loving your space is to grow vertically. Instead of letting your squash spread out all over the ground, encourage it to grow vertically on your trellises or walls. Re-purpose an old shoe organizer to hang on your fence and grow herbs or flowers. You can even DIY your own vertical planters such as the Topsy Turvy Planter! Check out the instructions here. Don't forget to also use your ceiling space. Hanging planters overhead is another great way to save space.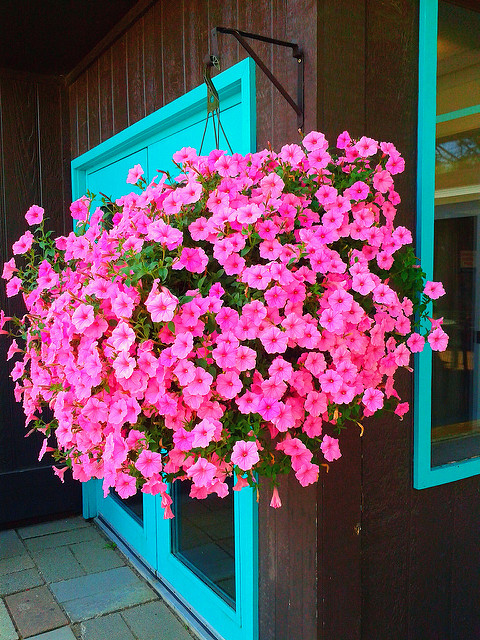 While growing enough produce or flowers in a small garden can seem like a daunting task, there are ways to make the most of the space you have. Though it will require some extra creativity and maybe a few DIY skills, your garden can be looking awesome! No matter what size it is!