BigYellowBag's Premium Black Garden Soil and Why Your Garden Needs It.
When you're baking a cake, you need all the right ingredients. However ensuring that the ingredients are good quality, and that you're adding them in the right quantities are both essential. If you put in too much flour, your cake will be dense. If the baking soda or baking powder has expired, your cake may not rise. Balance and quality are important factors in making sure your cake is a success. It's a similar idea when it comes to the soil you put in your garden. As strange as it might seem, the quality and balance of your soil can have a huge impact on how successful your garden or lawn end up being! That's why we created BigYellowBag's Premium Black Garden Soil in 1994.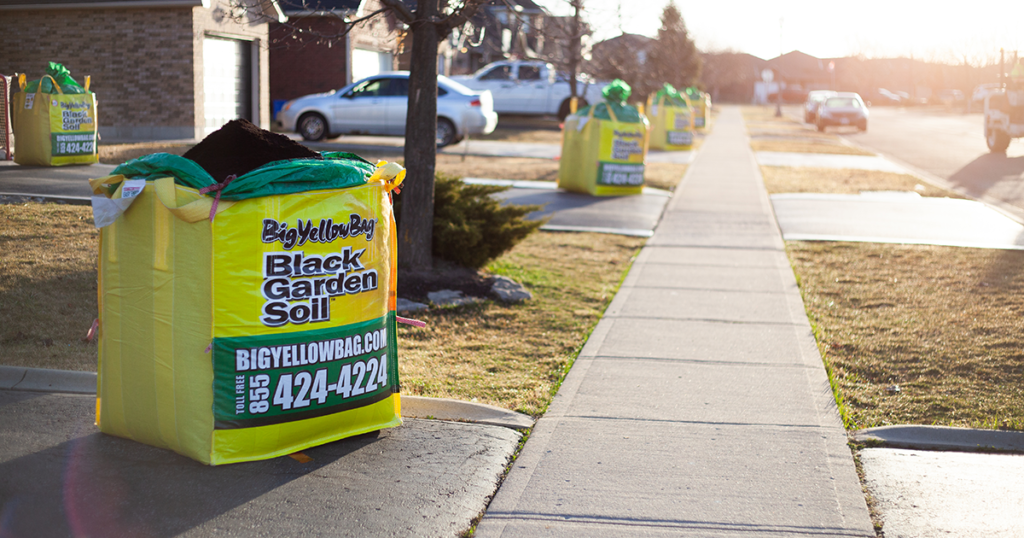 "You wouldn't bake a cake with expired ingredients, so why use inferior soil for your garden?"
With a passing glance at BigYellowBag Black Garden Soil and the bagged soil from a box store, you might be inclined to think they're very similar. However, there are huge differences between the two once you look a bit closer.
BigYellowBag Black Garden Soil is made up of a mix of black loam, peat loam, well-composed manure, and a touch of mineral soil for stability. Why does that matter?
Loam is the perfect mixture of the three soil types: sand, silt and clay!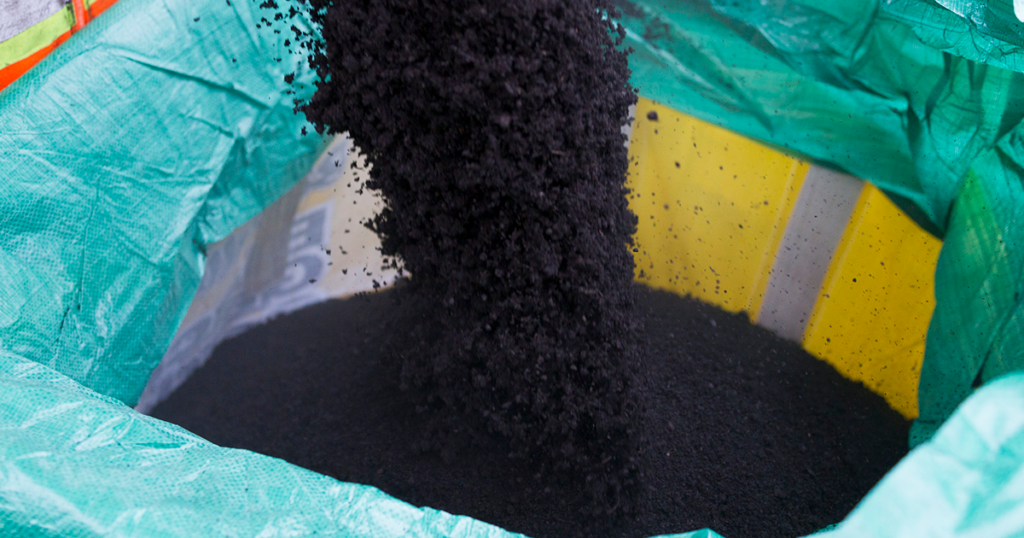 Sandy soil drains very well, and you might ask why that's a good thing. Well, as much as plants need water, they can't deal with too much water. Having sandy soil in the mix helps ensure water will be able to drain off properly. You don't want to be drowning your plants' roots.
Silty soil holds water better than sandy soil, but more importantly, it's very fertile; it helps plants grow.
Clay soil's particles are tightly packed together. This means it adds structure to the mix, as well as holding moisture – because while it is important for the water to be able to drain away, we don't want that process to happen too quickly.
BigYellowBag Premium Black Garden Soil is The Perfect Balance
By combining the strengths of sandy, silty and clay soils, loam is the ideal growing medium powerhouse for all your plants, whether it be vegetables, flowers, or shrubs. We've engineered our Premium Black Garden Soil to grow everything better!
On top of that, BigYellowBag Premium Black Garden Soil is packed with essential nutrients and organic matter. These are important to encourage both new growth, and to maintain existing growth. Our soils have been found to have as much as 50% organic matter. More and more we're learning that living soils grow the best plants, and our Black Garden Soil is very much so alive!
While your favourite cake recipe is good because you can follow the same formula again and again to get great results, it's a bit different with soil. Each season, we test and test (and test some more) to make sure our soil mix is the best it can be. Not only that, but we screen it multiple times to make sure we're removing clumps. We try to ensure it can be as light and fluffy as possible for you to work with.

Order Your BigYellowBag of Premium Black Garden Soil Today!
When you use BigYellowBag Black Garden Soil, you can rest assured in the quality of the soil. We've committed so much care to selecting the individual components for it, and mixing them together in just the right balance for the best possible results. That's very important to us, and to every location that carries the BigYellowBag name.
On top of all our efforts to create the absolute best products for our dedicated gardening customers, we also stand behind our 100% Customer Satisfaction Guarantee at the time of delivery. If you ever open a BigYellowBag on the day of delivery and see that anything is not right with the product, we will come back to either replace the BigYellowBag with a new one of better quality, or provide a refund. We're in the business of making people happy. We hope that you will give us an opportunity to help make your gardening dreams a reality this season!