6 Spring Perennials to Plant in 2021!
There are plenty of signs of spring to watch for. The days get a little longer, and a bit warmer. You might spot a robin taking a perch on a nearby tree branch. But one of the most exciting signs of spring are the first spring perennials that make their appearance.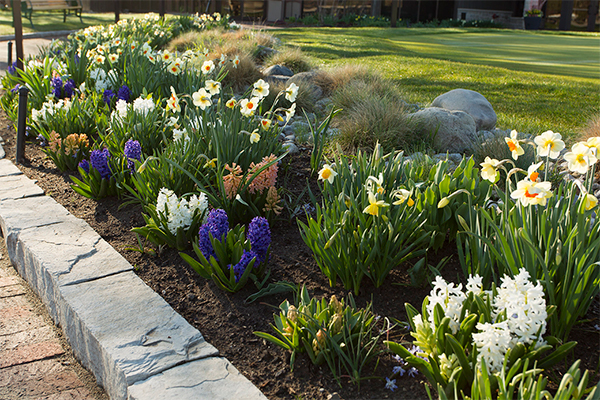 When you plant spring perennials, you're giving a gift to your future self. The beauty of these (mostly) bulb-y babies is that they are basically one and done; you only have to plant them once, and then you get to enjoy them for years to come.
Our Favorite Spring Perennials:
1. Crocus
These gorgeous flowers are star-shaped and come in a variety of colors, including a deep, rich purples and bright, sunny yellows. They are hearty, growing well with little maintenance required. In the language of flowers, the crocus is a symbol of youth and cheerfulness.
2. Tulips
Tulips are a favorite flower for many gardeners, and there's a good reason for that – they are so versatile. Whatever your favourite color is, chances are, you can find a tulip in that shade. Their petals form a cup, which might just make you think of sharing a warm drink and friendly chat with someone special.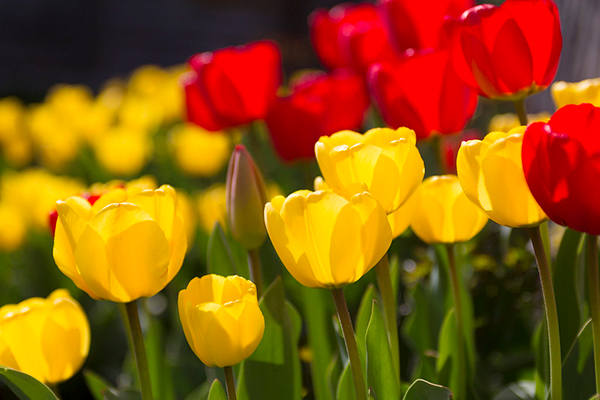 3. Snowdrops
When it comes to flowers' personalities, snowdrops seem a little shy; they grow together in clusters and keep their heads bowed low. But these beauties are among the first flowers of spring, and you can often see them growing even when surrounded by snow, giving them a good reason for their name. They are flowers of hope.
4. Hyacinth
The most prominent colors for hyacinths are white, purple and pink, though you can also find other colors, like blue and red. With their bright colors, lots of tiny blooms and delightful fragrance, hyacinths help you experience the arrival of spring with several of your senses.
5. Daffodils
Daffodils are usually yellow, or if they're white, they have a yellow centre. This makes them feel like sunshine in flower form; they bring a cheery brightness to the world around them. They symbolize the ideas of rebirth and new beginnings, which is very refreshing after a long, dim winter.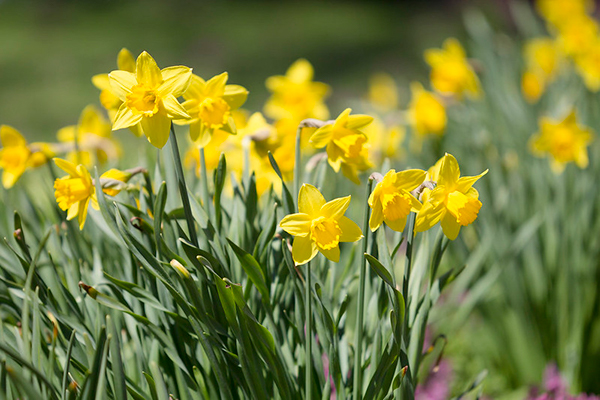 6. Trilliums (also known as Wake Robins)
These lovelies are actually the official flower of the Canadian province of Ontario. They have a distinct look of three petals on the flower, surrounded by three leaves. Trilliums are most often white, though you can find them in other colors, like red, pink and purple.

Plant Your Spring Perennials in BigYellowBag Black Garden Soil!
Whichever flowers you decide to plant in your garden for your spring enjoyment, we recommend you use BigYellowBag Black Garden Soil. Our soil is packed with essential nutrients and organic matter, which helps your flowers grow healthy and strong. We also make sure that our soil is a perfectly-balanced blend of black loam, peat loam, compost and manure, so it retains moisture while also draining well.