Summer Garden Tips with BigYellowBag
Conditions in 2021 have been fluctuating a lot, and it can be difficult (especially for new gardeners) to know what steps to take to make their gardens as successful as possible this year. We thought this would be a great time to share some Summer Garden Tips. Whether you're growing veggies for garden fresh food, or if you're growing flowers to beautify your property, or if you're simply maintaining your yard, there will be some useful tips for all!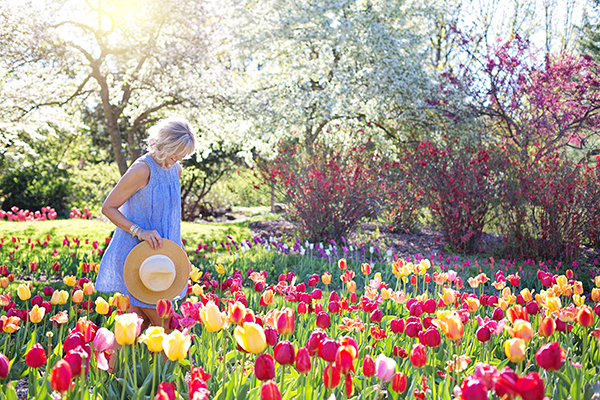 1. Mulch
Mulch is great to retain water (especially in dry, summer months!!). It also helps stop weed growth because the sunlight can't penetrate the mulch, and so the weed seeds can't germinate. In general, mulch helps keep plants cooler, and will allow your garden to maintain much more moisture than if your soil was bare. This is one of the most important Summer Garden Tips. Many gardens fail during the hot, humid summer months due to a lack of mulch covering their garden beds.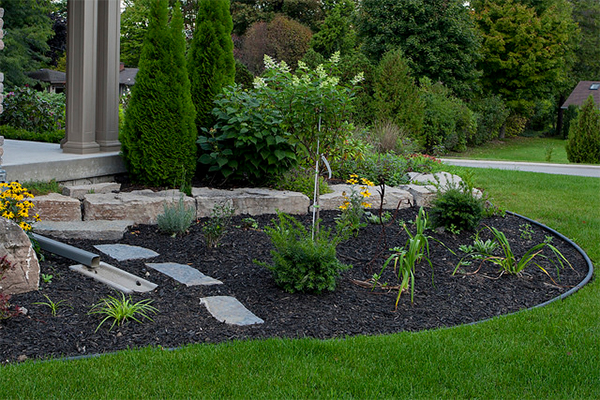 2. Pick Your Veggies Often:
To ensure new fresh blooms throughout the season, make sure you pick your veggies often! Picking a little bit early is ok too, depending on what you're harvesting. Most veggies will continue to ripen nicely on the countertop. Leaving them on the plant to over-mature will slow overall plant production. Always be diligent when harvesting your veggies so that your veggie plants will continue to pump out garden fresh food. This is one of the most important Summer garden tips!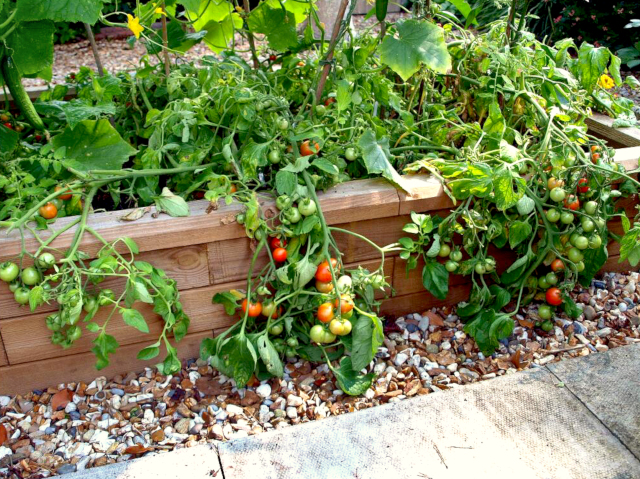 3. Mow Your Lawn Properly
Keep your lawn mower blades sharp (now is a great time to get them sharpened for the season). If your blades aren't sharp, the tips of the grass will tear instead of being cut cleanly. This can cause your lawn to turn brown and can also make it more susceptible to disease. Remember, never take more than 1/3 of the leaf blade off in a single mowing.

4. Feed Your Lawn
Fertilizing your lawn in early summer, just before a rain, can help keep your lawn lovely & green even without built-in irrigation! You can make your lawn look brand new again by simply fertilizing and paying close attention to the rain forecast. We make top-dressing and overseeding easy withBigYellowBag Black Garden Soil, and both of these processes add a ton of nutrients back to your lawn!


BigYellowBag Fun Fact!

While we're providing some Summer Garden Tips, many gardeners have the impression that rain water is better than tap water for the growth of their plants, but most don't know why! It actually comes down to one simple element: nitrogen. Our atmosphere is made up of about 78% nitrogen, however it's not readily available for plants to take in like carbon dioxide is (through photosynthesis). In order to provide that nitrogen to your plants, a lot of energy is required. That energy comes naturally in the form of thunderstorms, and then that atmospheric nitrogen is brought to your plants through rainfall! Man-made fertilizers have revolutionized agriculture by making nitrogen and other essential nutrients plant-available, however mother nature has always had her own reliable way to provide nitrogen!
5. Plant Summer Bulbs:
Some decorative plants thrive in Summer and this is the best time to plant them! Calla Lilies and Dahlia are great this time of year, and bloom & grow despite the warm weather! There are tons of awesome summer plants! Let us know some of your favorites in the comments below!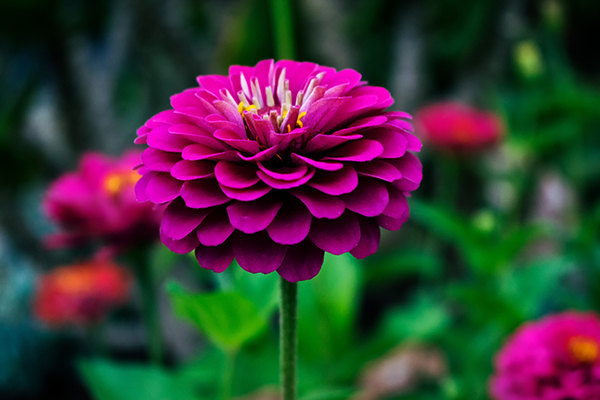 We hope these Summer Garden Tips help you be successful this year, no matter what you're growing! Be sure to leave your own Tips in the comments below too!